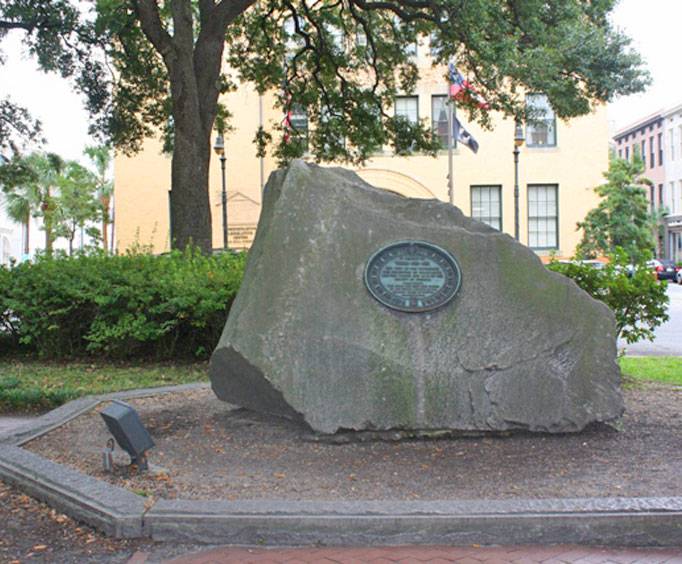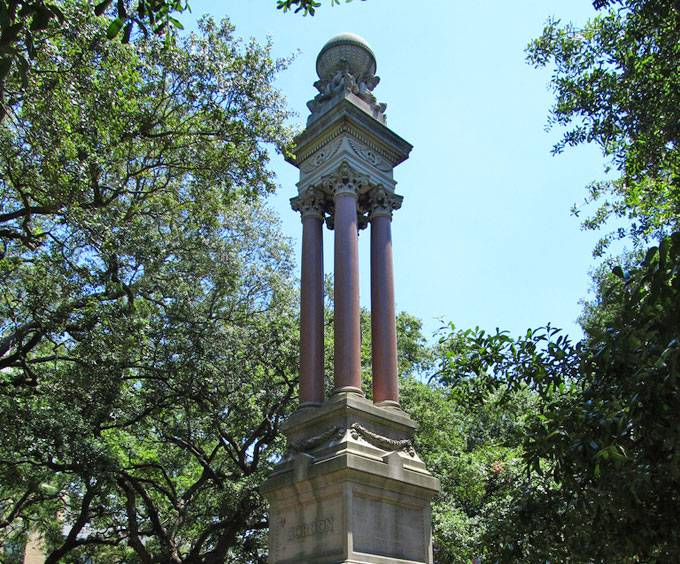 Tomochichi Monument in Wright Square in Savannah, GA
The Tomochichi Monument is one of the two monuments located in Wright Square in Savannah, GA. The first monument was created to pay tribute to Tomochichi who was the chief of the Yamacraw Indians who befriended Jame Oglethorpe and the first colonist who arrived in Savannah.
The first monument was placed over the burial place of Tomochichi. About 150 years later, it was decided that this would be the place for the best place for a monument honoring William Washington Gordon, who was the founder of the Central of Georgia Railroad. So, Tomochichi's grave site was destroyed and the new monument for Gordon was erected in its place.
It has been said that Gordon's wife was upset over the desecration of Tomochichi's grave. She worked with the Colonial Dames of the State of Georgia to create another monument to honor the chief. They obtained granite boulder from the State Mountain Monument Company and placed a plaque on it to honor the man who played an important role in the survival of the Georgia colony. The statue of Gordon and Tomochichi share Wright Square.
The historic district is filled with many attractions that help to tell the story of Savannah. Wright Square is just one of those locations. There are also local historical parks and churches to add to the must see list while in Savannah.