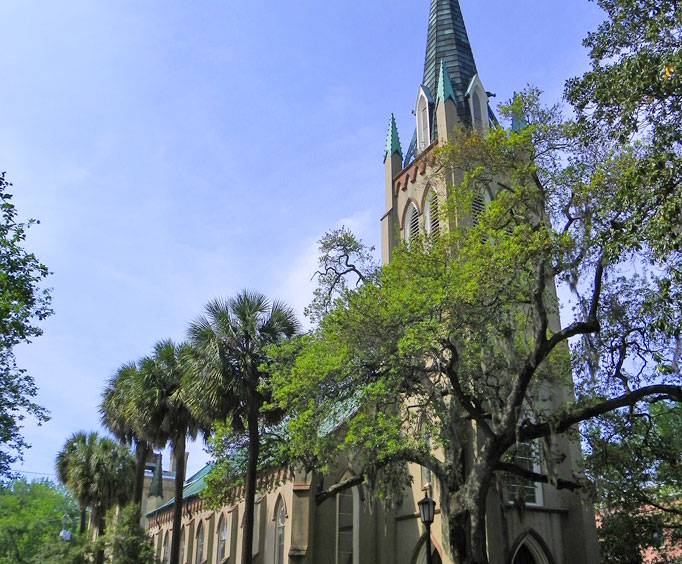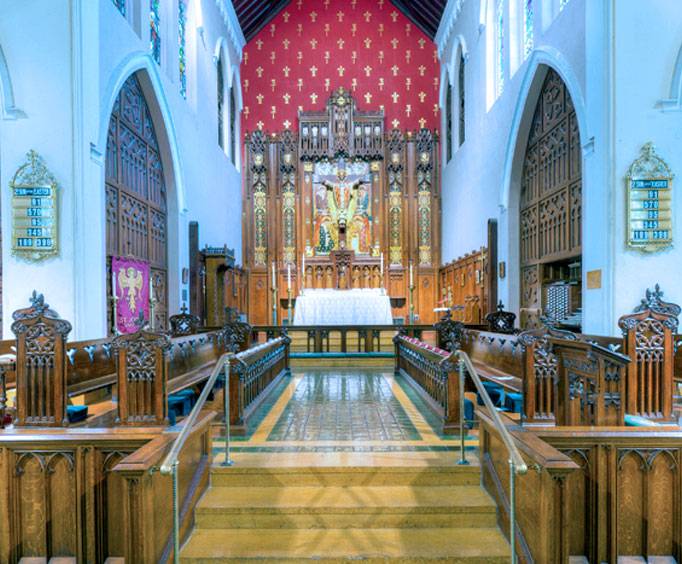 Saint John's Episcopal Church in Savannah, GA
1 West Macon Street Savannah, GA 31401
St John's Episcopal Church is one of the oldest Episcopal Churches in the United States. The church was formed in 1841 in order to increase the Episcopal presence in GA, and the first building was consecrated in 1853. The church is located at 1 West Macon Street in the Madison Square section of Savannah and is noted for its Gothic Spire style of architecture.
The church is best known as a historical landmark, primarily because it is one of the oldest Episcopal churches in the United States. The first rector of the church, the Right Reverend Stephen Elliot, was also the first bishop of GAand served double duty as rector of the parish and bishop of the diocese. It is also known for its beautiful stained glass windows, which depict various scenes from the new testament, as well as the melodious chimes which ring throughout the day and on special occasions.
It is still in use today, and maintains cordial ties with the Episcopal Diocese of GA, despite using the 1928 prayer book rather than the more modern 1979 prayer book. Visitors to the church can enjoy many of the many weekly and daily services, all of which are open to the public. Vistors to Savannah can explore the church and its grounds, but it is recommended that they contact the church before hand as they do not have official tours.