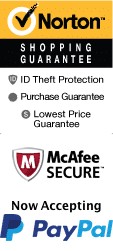 Lotts Island on Hunter Army Airfield in Savannah, GA
525 Leonard Neal Street Savannah, GA 31409
Every army base installation in the United States has an RV park and campground for other huge vehicles.
They are used by military families and army retirees who enjoy spending time camping in their RVs while enjoying the beautiful surroundings of nature. The Army base RV park located in Savannah, Georgia is called Lotts Island and is a beautiful self-served ground that gives army men, their families, and veterans a great escape.
The campground is open all year long and has 15 different sites. It is designed for RVs and big rigs only, and no tents. The sites are for electric rigs only and have full hookups, 30/50 amps, tables, water hookups, showers, cable tv, playgrounds, fishing grounds, a dump, and is pet-friendly so your furry four-legged friend can have as much fun as you do.
You can buy tickets for Lotts Island easily online, over the phone, or at the campsite. All of these features of the campsite and more are available for free use for people of military status with their ID Cards, active military men and women, National Guard soldiers, Reservists, retired military and their families, and 100% DAV, and Department of Defense Civilians.
The RV and big rig campground is located along the Savannah River which provides wonderful places to enjoy the sport of fishing. Lotts campground is in Savannah which is close to Tybee Island, Ga. So you are right next to the beach if you decide to venture out and have an enjoyable day at the beach.
This campground is a great place for military men and women and their families to come relax and enjoy nature's bounties.