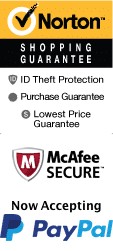 Hilton Head Airport near Savannah, GA
120 Beach City Road Hilton Head Island, SC 29926
Hilton Head Airport serves as a direct gateway into Hilton Head Island of South Carolina.
The airport is mostly used for general aviation purposes, and there is some limited commercial service that is available. Additionally, Hilton Head Airport also offers flight training and other certification in aviation.
Owned by Beaufort County of South Carolina, Hilton Head Airport is an important hub for local operations involving rescue missions, aerial land surveying and other procedures that have to be done by airplane for municipal purposes. There are also multiple FAA-certified flight instructions that teach students how to fly small private aircraft particular single-engine planes. The single runway at Hilton Head Airport has an asphalt surface that is designed to handle commercial jets including those of US Airways Express. This airline actually offers direct flights between Hilton Head Airport and Charlotte Douglas International Airport in Charlotte, North Carolina.
Hilton Head Airport opened its doors to the public in the late 1960s. Hilton Head Island has traditionally been a top destination for championship-level golfing, so it was only natural that professional Golfer Arnold Palmer pushed for efforts to establish an airport on the island. This legendary golfer actually got the privilege of being the first licensed pilot to land at Hilton Head Airport.
Located just off William Hilton Parkway, Hilton Head Airport is only a short drive from world-class resorts and golf courses on Hilton Head Island. This airport is a popular choice for those seeking to take private flights directly into the island instead of relying on other commercial airports in the Savannah, Georgia region. Hilton Head Airport also gives passengers stunning views of the Atlantic Ocean and nearby wildlife refuges.