Filter by:
Star Rating
Popular Amenities
Other Amenities
Areas
Savannah Lodging: Variety of Hotels, Inns and Quaint Bed & Breakfasts
View Rates for All Hotels
Savannah, GA Lodging including Historic Bed & Breakfasts, Convenient Hotels, Economical Inns, Resorts and More

Savannah Most Popular Lodging
Rating:





Magnolia Inn & Suites offers a casual atmosphere and is conveniently located to area attractions; many of the city's most popular spots are just a short drive from the hotel. Rooms offer WiFi, flat-screen TVs, coffeemakers, mini fridges, and microwaves; choosing a suite means adding even more features such as whirlpool tubs, a separate living room, or both. The hotel also provides parking and breakfast.
SpringHill Suites by Marriott Savannah has all the amenities guests will ever need. Swim in the indoor pool or relax with family in the whirlpool. A laundry facility and laundry/dry cleaning service add to the home away from home feel of the hotel. A microwave and fridge are in every room. The historic Savannah offers tours by trolley, bus, or riverboat. Experience all that SpringHill Suites has to offer.
This hotel provides free breakfast daily and distributors are available all over the building. Free entry to cardio, unlimited weights and treadmill facilities at the fitness center is allowed every day. Indoor swimming pool or hot tub are also available. The beds at this restaurant provide a pleasant amount of convenience. There are chambers with double queen size beds, one king settings, one queen bedroom and one room with a king size sofa.
Rating:





Customer Rating:





The Comfort Suites Historic District is located in Savannah, Georgia. The hotel is only a few minutes from the famous River Street. Guests are welcome to start their day with a hot breakfast, use the fitness center, splash around in the heated indoor pool, soak in the hot tub, or just relax with a complimentary newspaper. Guest room amenities include a coffee maker, an iron and ironing board, cable television, refrigerator, and microwave.
The Days Inn & Suites - Savannah Gate is to locate off of I-95 and 204 and is conveniently located across the street from the Savannah Festival Outlet Center. Guests are treated to a complete breakfast every morning. Other amenities include an indoor swimming pool, hot tub, fitness facility, and a children's program. Cable television, internet access, microwaves, refrigerators, coffee makers, and hairdryers are available in all guest rooms. Pets are welcome too.
The Springhill Suites by Marriott, located in Savannah, GA, is conveniently within driving distance from the Savannah/Hilton Head International Airport and offers a shuttle to and from the airport for guest convenience. The hotel is centrally located to area restaurants, shopping, museums and other attractions. The property features a fitness center, indoor heated pool, business center and a complimentary breakfast available each morning. Guest room amenities include: microwave, refrigerator, cable television, high speed internet, coffeemaker and iron/ironing boards.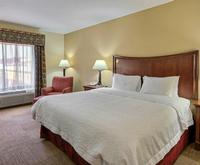 The Savannah Ogeechee Canal and The Jepsen Center of Arts are two of many attractions that are a short distance from the Hampton Inn & Suites Savannah - I-95- South - Gateway. Hotel amenities include an indoor pool with hot tub, fitness center, and a business center, a hot breakfast or a breakfast bag to go. Guest rooms have high-speed internet, cable television, coffee maker, and an iron.
Rating:





Customer Rating:





The Comfort Suites Savannah North is located in Port Wentworth, Georgia. The attractions of Historic Savannah are just a few minutes away. The hotel offers a complimentary breakfast, a heated indoor pool, hot tub, free weekday newspaper, a business center complete with meeting rooms. The cozy guest room amenities include high speed internet, cable television, refrigerator, microwave, iron and ironing board, and free local calls.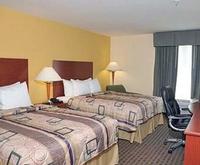 Rating:





The Sleep Inn & Suites, located in Pooler, GA, is just a short drive away from downtown Savannah and the Savannah Hilton/Head International Airport. Guests can enjoy the nearby dining and shopping opportunities and the local area attractions/amusements. The property features an indoor heated pool, fitness center, a free newspaper and a complimentary breakfast served each morning. Each guest room includes amenities such as refrigerator, microwave, cable television, coffeemaker, iron/ironing board and high speed internet access.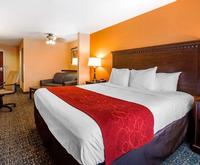 Rating:





Customer Rating:





Comfort is the word for the Comfort Suites Gateway near downtown Savannah, George. With a fitness center, indoor heated pool and hot tub, you'll enjoy the relaxing atmosphere. With Cable TV and high speed internet,you can relax inside or check out the variety of restaurants and shopping close by. If you are here on business, the hotel has a conference room for meetings and more. If you have a group, its the perfect place to have a group retreat or meeting.