Get your walking gear on and you and your party will cherish the insights into lovely, historic Savannah, Georgia, USA. Whether you look forward to the powerfully tasty pralines, the ghostly ghoul lounges or the auction block, you and your entire family will treasure every walking moment with concurrent photo opportunities. You will learn the history of the Westo, the Shawnee and the Algonquian Native Americans as your seasoned tour guide takes you through places like the gold-plated City Hall.
The Savannah Stroll Schedule
The Savannah Stroll

Tour is approximately 90 minutes.

Date / Day
Available Times

The Savannah Stroll has no tours available for this date.
Full Calendar
The Savannah Stroll: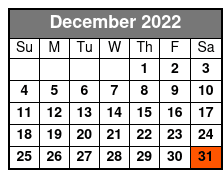 Book Now!