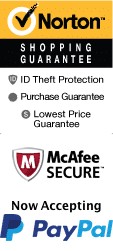 Zombie Scavengers Game, Ga
2 E Bay St Savannah, Georgia 31401
1-800-987-9852
Chat Now
Are you ready to experience the ultimate zombie apocalypse adventure? Look no further than the Zombie Scavengers Game in Savannah, GA! Once you arrive at the location, you and your team will be given a scavenger hunt list and tasked with finding survival items while avoiding the undead. But don't worry, you're not alone - there's virtual assistance available to help you along the way.

The game takes approximately two hours to complete, giving you plenty of time to search for supplies, solve clues, and strategize with your team. The activity takes place in downtown Savannah, requiring some walking and exploration of the city. Make sure to wear comfortable shoes and dress appropriately for the weather.

As you travel through the historic city, you'll encounter zombies lurking around every corner. But be careful - the zombies aren't just for show! They'll try to steal your items and tag you as "infected". If you get tagged, you'll have to go to a specific location to receive a "cure".

In addition to the excitement and challenge of the scavenger hunt, the Zombie Scavengers Game provides a unique way to explore Savannah. You'll visit local landmarks and learn about the city's history while trying to stay alive and defeat the zombies.

Don't miss out on an adrenaline-filled adventure unlike any other. Book your Zombie Scavengers Game in Savannah now and see if you have what it takes to survive the apocalypse!
Book Now!