Top 10 Savannah 2018 Things to Do

Enjoy these great activities and attractions while you're in Savannah. These all offer a unique way to experience beautiful Savannah. Choose from these options to make sure you get the most out of your vacation!
Top 10 Savannah 2018 Things to Do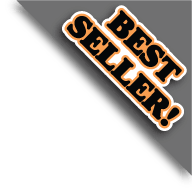 There's nothing more relaxing than going on the River Street Riverboat Lunch and Dinner Cruises while you're in Savannah. You can choose from a lunch cruise, dinner cruise, gospel cruise, or even a brunch cruise for your vacation. Each one offers a delicious southern meal and its own special features to make each experience unique. It's a great way to relax and enjoy the laid back atmosphere of Savannah!
Available 98 days between Sep 20, 2018 & Dec 30, 2018
View Schedule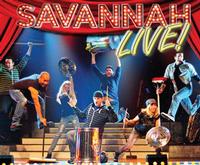 For a fantastic show in a beautiful venue, you want the Historic Savannah Theatre Musical Productions. This theater has been open since 1818 when it first put on the "Soldier's Daughter." When the theater burned down in 1948, it was rebuilt bigger and more beautiful than ever with a new art deco theme. The dazzling performers almost outshine the theater in their fantastic productions. It's a combination that you will love while you're in Savannah!
Want more information regarding Top 10 Savannah 2018 Things to Do?
Come hungry and prepared for a taste of Savannah's finest foods for the Savannah Foody Tour. This tour will take you to seven locations around the city known for their delicious meals and let you get a taste of their specialties. Southern favorites like fried chicken, macaroni and cheese, and even collard greens are on the menu for this tour. It's an experience designed the thrill your taste buds!
Available 73 days between Sep 20, 2018 & Dec 29, 2018
View Schedule
Visit over 60 of more than 85 locations where Hollywood films have been shot in Savannah with the Savannah Movie Sites Tour. This thrilling tour will take you to some of the most scenic and well-known areas of the city to see where movie filming took place. See the famous bench that Tom Hanks sat on in "Forrest Gump" as well as the Mercer House where "Midnight in the Garden of Good and Evil" was shot. It's an interesting way of seeing the sights of Savannah!
Available 73 days between Sep 20, 2018 & Dec 29, 2018
View Schedule
Savannah has a fascinating history as the oldest city in Georgia and the Historic On / Off Trolley Tour is designed to share all of the most interesting historic facts and venues with you. This tour gives you fourteen places to visit including Forsyth Park, River Street Market Place, and The Mulberry Inn on Houston Street. You can stay at each attraction for as long as you want before getting back on a trolley to continue your tour. It's a great way to set your own pace and enjoy the attractions on your vacation!
Hop on one of the charming trolleys offered with the Savannah Historic Overview Trolley Tour and learn the fascinating history of Savannah. As the oldest city in Georgia, Savannah has some lovely architecture, gardens, and other attractions for you to see. This tour will take you through the Historic District, Historic Square, River Street, and the City Market for a comprehensive tour of the city.
A vacation in Savannah isn't complete without a tour that unearths its most ancient residents. Your "ghost host" will take you through America's Most Haunted City and through the ancient cemeteries, antebellum mansions, and former battlegrounds that are said to be the sites of some of the past's most horrific tragedies.
Explore Savannah by trolley, riverboat, and walking with the Deluxe Land and Sea Savannah Package. This package offers you great value by giving you the Historic Savannah Trolley Tour, River Street Riverboat Cruise, and admission to the Davenport House all in one package. It's the best way to learn the history and see the sights of Savannah!
Historic Trolley Tour, Riverboat Sightseeing Cruise, & Massie Heritage Center Tour Combo is no longer open.
Hear some of Savannah's most fascinating and frightening ghost stories on the Evening Haunted Trolley Tour. This tour will tell you tales of ghosts as you are led through some of the most chilling venues in Savannah. The rumors of hauntings in Savannah continue to grow each year, and you can see for yourself why this city is known as being one of the most haunted cities in the nation!
Evening Haunted Trolley Tour is no longer open.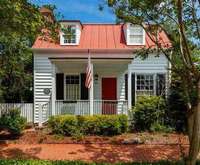 Take part in an information and historical tour that focuses on the hardships and lives of early African-American citizens and their fight for freedom. Learn about subjects that include the "Weeping Time" and experience the Caribbean influence on the culture and origin of some African-Americans while seeing some of the focal points of black history.
Black History Savannah Tour is no longer running.

Activities