2018 Savannah Honeymoon Activities
Make your honeymoon a romantic adventure while you're in Savannah with these activities. Each one will offer you and your sweetheart a new experience that you can share. These activities are perfect for anyone looking for a special time with their significant other!
2018 Savannah Honeymoon Activities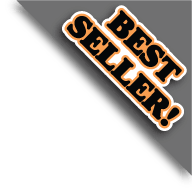 Enjoy the romance of relaxing and enjoying a delicious meal aboard the River Street Riverboat with that special someone on the River Street Riverboat Lunch and Dinner Cruises. With everything from a beautiful brunch to dinner and dancing, these cruises offer you many opportunities to spend some special time with your significant other. You can't top the romance of the beautiful views, music, and Southern-style foods.
Available 137 days between Aug 13, 2018 & Dec 31, 2018
View Schedule
Aug 13
1:00 PM
1:00 PM
3:30 PM
7:00 PM
Aug 14
1:00 PM
1:00 PM
3:30 PM
7:00 PM
Aug 15
1:00 PM
1:00 PM
3:30 PM
7:00 PM
Aug 16
1:00 PM
1:00 PM
3:30 PM
7:00 PM
Aug 17
1:00 PM
1:00 PM
3:30 PM
7:00 PM
7:00 PM
Aug 18
1:00 PM
1:00 PM
3:30 PM
7:00 PM
7:00 PM
9:30 PM
Aug 19
1:00 PM
1:00 PM
3:30 PM
7:00 PM
7:00 PM
Aug 20
1:00 PM
1:00 PM
3:30 PM
7:00 PM
>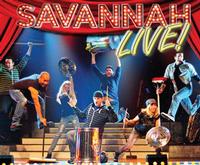 Hold hands and enjoy the beautiful art deco atmosphere and dazzling performances at the Historic Savannah Theatre Musical Productions. This theatre first opened in 1818 with a comedic showing of "Soldier's Daughter" and has continued giving fantastic shows ever since. Each musical at the theater gives you the quality you would expect from one of the oldest theaters in Savannah. It's the perfect way to relax and enjoy each other's company!
Want more information regarding 2018 Savannah Honeymoon Activities?
Hold your honey close on this frightening look at some of Savannah's most beautiful (though huanted), historical sites. Afterward, have a meal at the infamous Pirates House.
Take your sweetie on an awesome honeymoon vacation with a tour that unearths Savannah's most ancient residents. Your "ghost host" will take you through America's Most Haunted City and through the ancient cemeteries, antebellum mansions, and former battlegrounds that are said to be the sites of some of the past's most horrific tragedies to get you holding tight to your darling!
Explore the world of food with your loved one and experience some new tastes together on the Savannah Foody Tour. This delicious tour will give you some of Savannah's most tasty local foods like barbecue beef, gourmet chocolates, and collard greens. These Southern treats will be discovered at seven different restaurants and shops around town to give you and that special someone a fantastic taste of Savannah!
Bond while remembering your favorite movies together when you go on the Savannah Movie Sites Tour. As the location for filming over 85 Hollywood films, Savannah has been a hot spot for movie lovers who want to see these places for themselves. This tour will take you to several places where famous movies were filmed including the bench where Tom Hanks was filmed as Forrest Gump. This tour is great for enjoying the city and reminiscing about your favorite films together!
The beautiful gardens, historic architecture, and the fascinating history of Savannah create the perfect backdrop for a romantic and relaxing experience with the Savannah Historical Experience Tour. This tour will lead you through the historic parts of the city like Historic District, Victorian District, and Thomas Square for a look into the complicated history of Savannah. It's a wonderful tour to enjoy both the history of Savannah and each other's company!
Available 120 days between Aug 13, 2018 & Dec 31, 2018
View Schedule
What could be more romantic than cuddling close and listening to some spine tingling ghost stories as you travel through Savannah? The Scary Ghost Tours are perfect for just that, providing you with a tour through the most haunted places in the city. This tour will take you by the Hampton Lilibridge House, Colonial Park Cemetery, and many other frightful places through the night. It's a great way to get close and have some fun with your sweetheart!
Kick back and enjoy the nightlife and some delicious drinks with the Savannah Martini Tour. This tour gives you the chance go out and experience the nightlife of Savannah with your loved one at some of the hottest venues in the city. This tour includes several signature martinis and the chance to find out juicy information on some of the area's celebrities - including some that you might get a chance to see while you're out!
Pricing and schedule are currently unavailable.
If you're looking for a tour that gives you a little bit of everything, you will definitely want to look into the Deluxe Land and Sea Savannah Package. This package will give you admission to the Then and Now Trolley Tour for a look at historic Savannah, admission to the River Street Riverboat Cruise for a relaxing sightseeing cruise, and admission to Davenport House to experience the antebellum South. The best part is, you get seven days to experience each tour, so you don't have to rush with any of these activities!
Historic Trolley Tour, Riverboat Sightseeing Cruise, & Massie Heritage Center Tour Combo is no longer open.

Activities