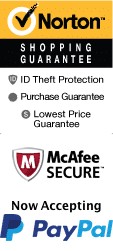 Savannah Ghost Tour
127 Abercorn St Savannah, Georgia 31401
1-800-987-9852
Chat Now
Get ready for a spooky experience unlike any other with the Savannah Ghost Tour! Located in Savannah, Georgia, this tour will take you on a journey through the city's most haunted areas while sharing eerie tales and chilling stories that will have you on the edge of your seat.
Led by knowledgeable and entertaining guides, the Savannah Ghost Tour is a two-hour walking tour that covers approximately one mile of the city's historic district. Along the way, you'll visit infamous haunted sites such as the Sorrel Weed House and the Wright Square. You'll also hear about the restless spirits that are said to lurk in Forsyth Park and the Colonial Park Cemetery, where notorious criminals and historical figures are buried.
As you explore the city, your tour guide will share stories of paranormal activity and supernatural sightings, making sure you get the full ghostly experience. But don't worry – you'll be able to keep your distance from any otherworldly beings as you admire the beautiful architecture and lush greenery of Savannah's historic district.
Whether you're a believer in the paranormal or just looking for a thrilling adventure, the Savannah Ghost Tour is sure to be an unforgettable experience. Bring a friend or loved one and get ready to be spooked!
Savannah's rich history is filled with tales of mystery and intrigue, and the Savannah Ghost Tour is the perfect way to explore this fascinating side of the city. Hearing about the history behind each haunted site will give you a deeper understanding and appreciation for Savannah's past.
In summary, don't miss out on the chance to experience the supernatural on the Savannah Ghost Tour located in Savannah, Georgia. This walking tour will take you on a two-hour journey through the city's most haunted locations while sharing chilling stories and eerie tales that will keep you on the edge of your seat. It's a perfect way to explore Savannah's fascinating history while also experiencing a thrilling adventure. Book your tour today!
Options:
Savannah Ghost Tour: Standard Tour 20:00
Available Now until 3/31/2024 View Detailed Schedule
Join us on a ghost tour around historic downtown Savannah! We'll visit 9 locations including the Kehoe House, Davenport House, The Juliette Gordon Low House, The Cursed Wright Square and more!
Book Now!