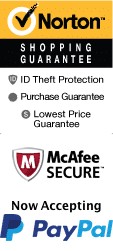 Savannah Ghost Self-Guided Walking Audio Tour
115 E Congress St Savannah, Georgia 31401
1-800-987-9852
Chat Now
Picture yourself walking down the haunted streets of Savannah, Georgia, with a ghostly guide leading you to some of the most haunted places in the city. The Savannah Ghost Self-Guided Walking Tour is a thrilling activity for anyone interested in the paranormal or just looking for a unique and spooky experience.
During the tour, guests will make their way to famous haunted locations, including the Sorrel-Weed House, Colonial Park Cemetery, and the Moon River Brewery. With the help of a downloadable GPS-enabled app, guests will be able to explore these locations at their own pace while learning about Savannah's dark and storied past.
The tour takes approximately two hours to complete and covers about 2.5 miles of walking. Guests should wear comfortable shoes and prepare for the possibility of encountering paranormal activity. Along the way, guests will hear tales of ghost sightings, murders, and other creepy incidents that took place in these haunted locations.
Savannah is known for its haunting history, and the Savannah Ghost Self-Guided Walking Tour is the perfect way to experience it. This tour offers a unique and thrilling way to explore the city's dark past, and guests are sure to leave feeling spooked yet exhilarated.
This walking tour is a must-do for anyone looking to experience something out of the ordinary in Savannah. Whether you're a skeptic or a believer in the paranormal, the tour is sure to deliver a spooky and unforgettable experience. So, grab your walking shoes and get ready to explore the haunted side of Savannah.
Book Now!