YOUR PEACE OF MIND IS OUR TOP PRIORITY
Should you need to cancel at any time, you have up to 48 hours from your vacation start date to do so for a 100% future travel credit.
Sunset Cruise and Evening Cruise Options in Savannah, GA
Savannah Evening / Sunset Cruises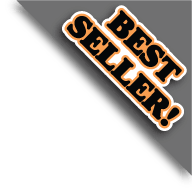 Enjoy time on the water of the gorgeous Savannah River aboard a beautiful paddle boat with one of these riverboat lunch or dinner cruise options.
Available 148 days between Now & Dec 31
Savannah, GA is a stunning city that is full of history, culture, and tons of sightseeing adventures.
Available 159 days between Now & Dec 31
Jul 26
10:00 AM
12:00 PM
2:00 PM
4:00 PM
Jul 27
10:00 AM
12:00 PM
2:00 PM
4:00 PM
Jul 28
10:00 AM
12:00 PM
2:00 PM
4:00 PM
Jul 29
10:00 AM
12:00 PM
2:00 PM
4:00 PM
Jul 30
10:00 AM
12:00 PM
2:00 PM
4:00 PM
Jul 31
10:00 AM
12:00 PM
2:00 PM
4:00 PM
Aug 01
10:00 AM
12:00 PM
2:00 PM
4:00 PM
Aug 02
10:00 AM
12:00 PM
2:00 PM
4:00 PM
Aug 03
10:00 AM
12:00 PM
2:00 PM
4:00 PM
Aug 04
10:00 AM
12:00 PM
2:00 PM
4:00 PM
Aug 05
10:00 AM
12:00 PM
2:00 PM
4:00 PM
Aug 06
10:00 AM
12:00 PM
2:00 PM
4:00 PM
Aug 07
10:00 AM
12:00 PM
2:00 PM
4:00 PM
Aug 08
10:00 AM
12:00 PM
2:00 PM
4:00 PM
Aug 09
10:00 AM
12:00 PM
2:00 PM
4:00 PM
Aug 10
10:00 AM
12:00 PM
2:00 PM
4:00 PM
Aug 11
10:00 AM
12:00 PM
2:00 PM
4:00 PM
Aug 12
10:00 AM
12:00 PM
2:00 PM
4:00 PM
Aug 13
10:00 AM
12:00 PM
2:00 PM
4:00 PM
Aug 14
10:00 AM
12:00 PM
2:00 PM
4:00 PM
>