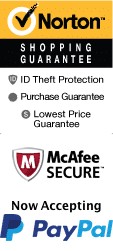 Savannah Cigar Crawl Rogues Rascals and Heroes
130 E Bay St Savannah, Georgia 31401
1-800-987-9852
Chat Now
Are you ready to embark on a journey through the streets of Savannah that will enlighten you on the city's rich history and take you to some of the best cigar spots in town? Look no further than the Savannah Cigar Crawl: Rogues, Rascals, and Heroes. This three-hour tour takes cigar aficionados through the city's most popular cigar lounges and provides a unique look into Savannah's past.

The cigar crawl takes its attendees to some of the most famous cigar spots in the city, including Churchill's Pub, McDonough's Restaurant and Lounge, and more. During the tour, you'll learn about the role of smoking in Savannah's history and will hear stories of some of the city's most notable characters, including pirates, politicians, and more. The tour's expert guide will also share information about the city's current cigar scene, including insider tips on the best places to purchase and enjoy cigars in the future.

The tour requires a moderate amount of walking, covering over a mile over the course of three hours. Attendees should wear comfortable clothing and shoes to ensure that they can fully enjoy the experience. Throughout the tour, you'll also have the opportunity to purchase and try some of the cigars that you learn about, ensuring a fully immersive experience for all attendees.

One of the highlights of the Cigar Crawl is the opportunity to explore Savannah's historic district while learning more about the city's role in the cigar trade. You'll visit some of the oldest and most notable buildings in the city, each with its own unique story. The tour's expert guide will provide insights into the city's past and present and help visitors to make connections between the two.

If you're a fan of cigars or simply interested in learning more about Savannah's rich history, the Savannah Cigar Crawl: Rogues, Rascals, and Heroes is an experience you won't want to miss. Book your tour today and get ready to embark on a journey through the city's storied past.

In summary, the Savannah Cigar Crawl: Rogues, Rascals, and Heroes provides a unique opportunity to explore the city's cigar scene while learning more about its history. With expert guides, historic locations, and loads of insider info, this tour is a must-attend for anyone interested in cigars or Savannah's rich past. Don't miss your chance to join this immersive experience - book today!
Book Now!