Audio Tour Options in Savannah, GA

Enjoy a magnificent adventure in Savannah, GA with an audio tour in the area. Visitors are certain to have a great time exploring the history of Savannah with one of these great narrated endeavors.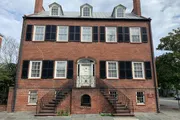 Audio Tours are a must for anyone interested in exploring Savannah's fascinating history and culture. With the convenience of a self-guided tour, visitors can embark on a personalized journey throughout the city while listening to engaging and informative narration. The tour is available in several languages, with over 100 compelling stories to discover, making it the perfect activity for tourists who want to experience Savannah at their own pace.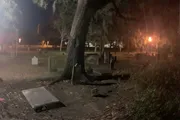 Audio Tours of the Ghosts of Savannah are a must-try activity for those seeking spine-tingling experiences. It is a two-hour self-guided walking tour of the city's haunted locations, including the colonial cemetery and Mercer House. Accompanied by a detailed map and audio narration, visitors can explore the chilling history of the city and learn about its notorious ghosts. This tour is perfect for ghost hunters, history buffs, and anyone who wants to experience the eerie beauty of Savannah in a unique way.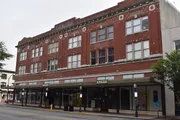 Audio Tours are the highlight of the Savannah Old Town Trolley Tour, available on Vacations Made Easy. With an all-day hop on and hop off access to the city's most popular landmarks and monuments, you can explore at your own pace. The informative audio guide will provide an in-depth review of the city's history and culture, making it an enjoyable and interactive experience for everyone. Ride the trolley, listen to the audio tours, and immerse yourself in Savannah's charm.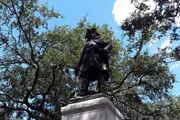 Audio Tours offer a fascinating self-guided journey through Savannah's Chippewa Square to Forsyth Park. Exploring the city's historic district, visitors can gain a deeper understanding of Savannah's rich history and culture. Highlights of the tour include learning about the architecture, landmarks, and people that have made Savannah what it is today. The tour is user-friendly and provides excellent directions, making it an unforgettable experience for anyone seeking an authentic glimpse into Savannah's past.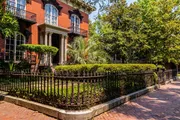 Audio Tours of Savannah's most haunted locations are a must-do for any thrill-seeker visiting Georgia. This guided self-tour takes adventurers through the historic streets of Savannah, delving into the city's mysterious past and supernatural encounters. With chilling narrations, eerie sound effects, and detailed historical accounts, this audio tour will have you jumping at every creak and shadow. Explore the paranormal with the convenience of a self-guided tour using only your smartphone and headphones. Don't forget to leave the lights on!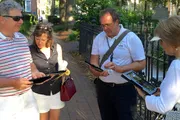 Audio Tours take on a new and innovative spin with this Private Virtual Walking Tour in Savannah. With an expert local tour guide, you'll explore Savannah's charming streets and important landmarks all from the comfort of your own home. The virtual experience includes real-time interaction with your guide, personalized recommendations and insights, and a collection of nostalgic images that bring the stories of Savannah to life. Don't miss this immersive and informative activity that redefines what a walking tour can be.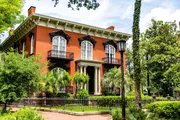 With Audio Tours, exploring Savannah on foot has never been easier! This self-guided walking tour takes you through the beautiful and historic city of Savannah, Georgia, with detailed audio explanations of the landmarks and sights you'll encounter along the way. With 20 stops to explore, you can take your time and truly experience the charm and character of this charming southern city at your own pace. Don't miss this opportunity to see Savannah like never before!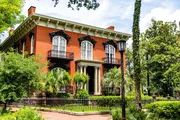 Audio Tours of Historical Savannah are a great way to explore the city's rich history at your own pace. The tour takes you through the city's most iconic landmarks, including the Forsyth Park, River Street, and the Cathedral of St. John the Baptist. The audio guide provides insightful commentary and interesting stories about Savannah's past. The tour is perfect for those who want to learn more about the city's fascinating history in an interactive and engaging way.