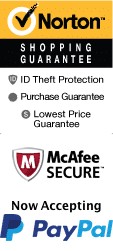 Historical Savannah Self-Guided Audio Tour Bundle
301 Martin Luther King Jr Blvd Savannah, Georgia 31401
1-800-987-9852
Chat Now
If you're looking for a way to experience Savannah's rich history and charming atmosphere at your own pace, the Historical Savannah Self-Guided Walking Tour offered by Vacations Made Easy is a must-do activity. With this tour, you'll get to explore the beautiful architecture and landmarks located throughout the city's historic district at your leisure.
Your self-guided tour will begin at your chosen starting point, whether it be the visitor center or another designated location. You'll receive a map of the walking route, which will lead you past some of the city's most iconic sites, such as the Forsyth Park Fountain and the Juliette Gordon Low House. Along the way, you'll learn about the city's history, including the importance of Savannah to the colonial era and Civil War, and details about life in the city during different periods throughout its past.
The Historical Savannah Self-Guided Walking Tour typically lasts around two hours, but you have the freedom to take the time to fully appreciate each landmark and location you visit. You'll find that the tour is well-suited for visitors of all ages and fitness levels; the walking route is manageable, and you'll be able to stop for breaks and refreshments as needed.
One of the standout features of this tour is the flexibility it offers. You can set your own pace and choose the sights and landmarks that most appeal to you personally. Whether you want to take a leisurely stroll through Forsyth Park, enjoy the shops and cafes of River Street, or visit the historic homes and museums in the city, the self-guided walking tour is the perfect way to experience Savannah's charm and allure.
In summary, the Historical Savannah Self-Guided Walking Tour is an excellent choice for visitors who want to explore Savannah on their own terms. With its rich history, stunning architecture, and charming atmosphere, Savannah is a true gem of the southern United States. This tour provides a flexible, informative, and enjoyable way to experience the city's many highlights, so be sure to add it to your itinerary when visiting this enchanting locale.
Book Now!