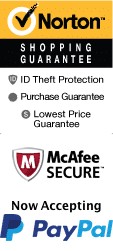 Historic Savannah Walking Tour
11 W Gordon St Savannah, Georgia 31401
1-800-987-9852
Chat Now
Take a stroll through Savannah's elaborate history with the Historic Savannah Walking Tour. Learn the history and walk to sites and landmarks that illustrate bits of Savannah's past. Historic Savannah offers a chance to revisit the grand old days in a comfortable and engaging atmosphere.

Beginning at the Johnson Square, the walking tour takes you through the historic district of Savannah for two hours, covering around a mile, and visiting eloquent townhouses, spacious parks, beautiful churches and numerous other architectural masterpieces on the way.

A knowledgeable tour guide will fill you in on Savannah's history, with tales of great personalities, and hidden backstories of its landmarks. View the home of Juliette Gordon Low – the founder of the girl scouts and begin to understand the city's fascinating past. You will also see the city's oldest house still in existence, constructed in the 1790s.

As you make your way between sites, admire landmarks such as the famous Owens-Thomas House and the Cathedral of St. John the Baptist. Look round the beautiful Lafayette Square, a spot fashioned on Parisian squares which open up to the cascading Spanish moss. In addition, the quaint Madison Square's unique sculptures, weathered fountains, majestic live oaks, and wrought iron arches are sure to catch your attention.

Wrap up the tour of Savannah by visiting other popular sites in the area such as River Street, City Market, and Factors Walk.

Overall, the Historic Savannah Walking Tour is both informative and entertaining, giving you an insight into this charming city's rich history. The splendid tour is ideal for first-time visitors to Savannah, providing an excellent introduction to its sights. Don't miss out on this wonderful and informative package the next time you visit Savannah.
Book Now!