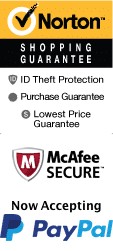 Historic On and Off Trolley Tour of Savannah
215 W Boundary St Savannah, Georgia 31401
1-800-987-9852
Chat Now
Buckle up and get ready to take in the history and beauty of Savannah, Georgia on the Historic On and Off Trolley Tour. This exciting activity provides not only an in-depth look at the city's rich history but also the modern attractions that have made it a top tourist destination.

The tour takes approximately 90 minutes to complete and includes 15 different stops throughout the city. Along the way, guests will have the opportunity to get off and explore on foot, then hop back on the trolley to continue the tour.

During the tour, guests will see Savannah's most iconic landmarks, including Forsyth Park, River Street, and the Cathedral of St. John the Baptist. They'll learn about the city's role in the Civil War and the significance of its unique architecture. Guests will also hear stories and legends from Savannah's past, including those about notorious pirates and haunted mansions.

The Historic On and Off Trolley Tour is a great way to get a comprehensive look at Savannah while enjoying the comfort of a trolley ride. The tour guides are knowledgeable and passionate about their city, bringing the history and culture of Savannah to life.

Savannah is a city that prides itself on its rich history and unique culture. While it's possible to explore the city on foot, the trolley tour provides a unique experience that allows visitors to see more of the city without the worry of getting lost or missing key landmarks.

In summary, the Historic On and Off Trolley Tour is an excellent activity for anyone visiting Savannah. With its knowledgeable tour guides, beautiful stops, and impressive landmarks, it's a fantastic way to experience the history and culture of this beautiful city. Don't miss out on the chance to see Savannah in a unique and exciting way - book your trolley tour today!
Book Now!