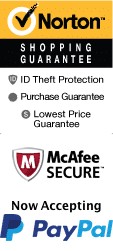 Ghosts of Christmas Past
429 Bull St Savannah, Georgia 31401
1-800-987-9852
Chat Now
Experience the magic of the holiday season in a unique and thrilling way with the Ghosts of Christmas Past walking tour in Savannah, Georgia. Over the course of two hours, a knowledgeable guide will lead you through the city's historic district, regaling you with tales of Christmas past and the ghosts that still haunt the streets. This tour is perfect for anyone who loves history and the supernatural, and it's a great way to get into the holiday spirit.
The Ghosts of Christmas Past walking tour takes visitors through some of Savannah's most historic neighborhoods, including the famous Colonial Park Cemetery and the charming Historic District. The tour is designed to be interactive, with plenty of opportunities for guests to ask questions and learn more about Savannah's unique history and architecture. You'll hear all about the city's Christmas traditions, as well as ghostly tales of Christmases long ago.
During the tour, you'll visit some of Savannah's most haunted locations, including the Sorrel-Weed House, a beautifully preserved mansion that is said to be one of the city's most haunted sites. You'll also hear about the legends of the Bay Street Theatre, the Hampton-Lillibridge House, and the 17Hundred90 Inn and Restaurant. With so much history and folklore packed into two hours, this tour is sure to be a highlight of your holiday season.
In addition to the history and supernatural elements, the Ghosts of Christmas Past tour is also just a great way to see the city. Savannah is known for its beautiful architecture and historic streets, and this tour allows you to experience it all up close. You'll also have plenty of opportunities for photos and to take in Savannah's famous southern charm.
For anyone looking for a unique and unforgettable experience during the holiday season, the Ghosts of Christmas Past walking tour in Savannah is not to be missed. From the historic neighborhoods to the tales of ghosts, this tour is the perfect way to get into the Christmas spirit while experiencing all that Savannah has to offer.
So don't wait - book your spot on the Ghosts of Christmas Past tour today and get ready for a holiday experience that you'll remember for years to come.
Book Now!