10 Fun 2018 Savannah Trip Ideas

If you want to have a great time in Savannah, check out these fun trip ideas. Whether you're looking for ghosts or scenic views during your vacation, you will find these options have it for you. You won't want to miss out on these options!
10 Fun 2018 Savannah Trip Ideas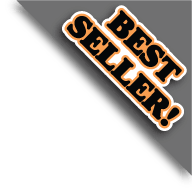 For a delicious Southern-style meal, scenic views, and a relaxing atmosphere, you have to go on the River Street Riverboat Lunch and Dinner Cruises. There is a gospel cruise, dinner cruise, lunch cruise, and a brunch cruise for you to choose from. You just have to find the one that fits your preferences and time frame. Each offers something unique and fun to do on your vacation!
Available 127 days between Aug 22, 2018 & Dec 31, 2018
View Schedule
Aug 22
1:00 PM
1:00 PM
3:30 PM
7:00 PM
Aug 23
1:00 PM
1:00 PM
3:30 PM
7:00 PM
Aug 24
1:00 PM
1:00 PM
3:30 PM
7:00 PM
7:00 PM
Aug 25
1:00 PM
1:00 PM
3:30 PM
7:00 PM
7:00 PM
9:30 PM
Aug 26
1:00 PM
1:00 PM
3:30 PM
7:00 PM
7:00 PM
Aug 27
1:00 PM
1:00 PM
3:30 PM
7:00 PM
Aug 28
1:00 PM
1:00 PM
3:30 PM
7:00 PM
Aug 29
1:00 PM
1:00 PM
3:30 PM
7:00 PM
>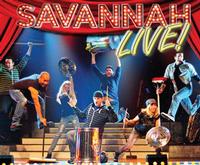 Enjoy showstopping performances and cutting edge technology at the Historic Savannah Theatre Musical Productions. Talented, rising stars will perform classic musicals at this theatre like All You Need is Love or Hooray For Hollywood: A Salute to 100 Years of Music From the Silver Screen for your entertainment. The high energy productions in the historic setting make for a magical evening of theatre.
Available 95 days between Aug 24, 2018 & Dec 30, 2018
View Schedule
Want more information regarding 10 Fun 2018 Savannah Trip Ideas?
One of the best sightseeing tours in town, the Ghost Trolley Tour with Pirates House Tour & Dinner offers a frightening take on some of Savannah's most haunted historic sites. After your thrilling tour, visit the haunted Pirates House and have a tasty buffet-style meal.
Get a delicious look at the city of Savannah with the Savannah Foody Tour. This tour will satisfy your taste buds by taking you to a variety of the best eateries in Savannah. Try out delicious Barbecue, gourmet chocolates, collard greens, and other Southern delights throughout the course of this tour. You will be glad you didn't miss out on this fun culinary tour!
Savannah is one of the most popular cities in the nation for filming locations and you can visit over 85 different film locations with the Savannah Movie Tours. These tours will take you to the bench where Forrest Gump sat, the Mercer House from "Midnight in the Garden of Good and Evil," the ice cream shop where parts of "The General's Daughter" were filmed, and many other fantastic locations. You can relieve your favorite scenes of various movies throughout the tour. It's certainly a fun way to see this lovely city!
Explore some of the most haunted places in Savannah with this spooky Ghost Trolley Tour, and visit the Sorrel-Weed House, the Pirate's House Rum Cellar, as well as a drive by and commentary on numerous other haunted homes and places in the city. This is a tour you don't want to miss out on if you are a fan of the haunted and supernatural corners of history!
Have some fun exploring the history of Savannah by going on the Savannah Historic Overview Trolley Tour. This tour will take you through the Historic District, Historic Square, River Street, and the City Market for a comprehensive view at some of Savannah's most historic attractions. You will love the history of this beautiful city almost as much as you love the sights!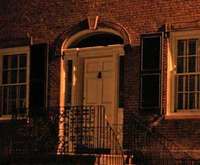 You can't fully understand Savannah without experiencing the ghostly history of the city with the Savannah Scary Ghost Tours. These tours will take you to several places throughout the city that are rumored to be haunted like the Colonial Park Cemetery, Mercer House, and Hampton Lilibridge House. Each place has its own special place in the haunted history of Savannah, and your tour will tell you all about it.
If you're a fan of martinis, you're really going to love the Martini Tour which gives you the chance to sample several signature martinis throughout Savannah. You will visit four of Savannah's hottest nightspots with this tour and learn fascinating facts about the fabulous famous who have also spent time at these venues. Bring your camera in case you see a famous face or two during the tour!
Pricing and schedule are currently unavailable.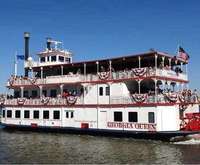 If you're looking for a tour that gives you a little bit of everything, you will definitely want to look into the Deluxe Land and Sea Savannah Package. This package will give you admission to the Then and Now Trolley Tour for a look at historic Savannah, admission to the River Street Riverboat Cruise for a relaxing sightseeing cruise, and admission to Davenport House to experience the antebellum South. The best part is, you get seven days to experience each tour, so you don't have to rush with any of these activities!
Historic Trolley Tour, Riverboat Sightseeing Cruise, & Massie Heritage Center Tour Combo is no longer open.

Activities