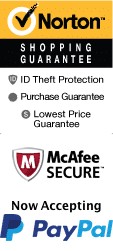 Chippewa Square to Forsyth Park: A Self-Guided Audio Tour in Savannah
207 Bull St Savannah, Georgia 31401
1-800-987-9852
Chat Now
If you find yourself in Savannah, Georgia, take a leisurely walk through history and explore the beauty of the city on the Chippewa Square to Forsyth Park walking tour. Journey through the landmarks and picturesque streets with an expert guide and learn about the city's rich culture and history.

The tour typically lasts around two hours, covering approximately two miles in distance. You'll start your journey at Chippewa Square, where you will see the famous bench seen in the Forrest Gump movie. You'll then stroll down charming streets, surrounded by historic homes and beautiful live oaks draped with Spanish moss. As you near Forsyth Park, you will see stunning architecture and learn about the city's preservation efforts to maintain its beauty.

The highlight of the tour is undoubtedly Forsyth Park, one of the largest and most famous parks in the city. The guide will take you through the park and point out its biggest highlights and features, including a beautiful fountain that's over 150 years old. The park offers a serene atmosphere, perfect for a relaxing stroll or a picnic with family and friends.

Throughout the tour, the guide will share interesting tidbits about Savannah, including its haunted history, unique foods, and vibrant music scene. You'll learn about the role Savannah played in the colonization of America, the slave trade, and the Civil War, among other significant events.

Overall, the Chippewa Square to Forsyth Park walking tour is a must-do experience for anyone visiting Savannah. It is an excellent way to explore the city's culture, history, and beauty while enjoying a relaxing stroll in the company of a knowledgeable guide.

As you wrap up your tour, take some time to explore the park's pathways on your own or review your favorite spots with your tour guide. Your experience will leave you with a newfound appreciation for the city and a yearning to learn more. Don't miss out on this opportunity to learn more about one of the most beautiful cities in the United States. Book your tickets now!
Book Now!