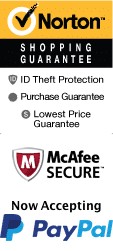 Best of Savannah Sightseeing Tour
27 Barnard St Savannah, Georgia 31401
1-800-987-9852
Chat Now
If you're looking for the ultimate tour that shows you all of Savannah's top attractions, then the Best of Savannah Sightseeing Tour is the perfect choice. This 90-minute tour will give you a comprehensive overview of the city's iconic landmarks, beautiful gardens, and charming neighborhoods. You'll travel in a comfortable, air-conditioned bus with a knowledgeable guide who will provide fascinating commentary throughout the journey.
The tour includes stops at some of the most picturesque locations in Savannah, such as the City Market, Forsyth Park, and River Street. You'll also get a glimpse of the stunning Victorian homes that line the streets of the Historic District, as well as the bustling squares and parks that make Savannah such a unique and inviting place.
Your tour guide will share stories about the city's rich history, including the role Savannah played during the Civil War and the fascinating tales of the people who shaped this beautiful city. With this tour, you'll gain valuable insights into the culture and traditions of the city, which will enhance your appreciation of all that Savannah has to offer.
At the end of the tour, you'll come away feeling like you've really seen the best that Savannah has to offer. You'll have a better understanding of this historic city and its unique Southern charm. This tour is ideal for visitors who are new to Savannah and want to get a comprehensive overview of the city.
So if you're planning a trip to Savannah, make sure to put the Best of Savannah Sightseeing Tour at the top of your itinerary. You won't want to miss out on this unforgettable experience that will leave you with memories to last a lifetime.
Options:
Best of Savannah Small Group Tour with Riverboat Cruise
Available 9/25/2023 until 2/11/2024 View Detailed Schedule
Pickup included
Book Now!