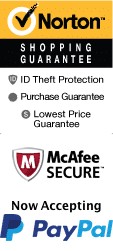 America's Most Haunted City Ghost Tour
1 E Broughton St Savannah, Georgia 31401
1-800-987-9852
Chat Now
If you're a thrill-seeker looking for an unforgettable experience, then Savannah Georgia's America's Most Haunted City Ghost Tour is just what you need. This spooky tour offers a unique opportunity to explore the darker side of Savannah's history, with some frightening stories that might keep you up at night. If you're brave enough to take this eerie adventure, you're sure to have an unforgettable evening.

The tour itself will take you through some of the most haunted places in Savannah and introduce you to some of the city's most notorious ghosts. You'll hear stories of slaves who perished, pirates who were hung, and many other harrowing tales. Of course, it's not all doom and gloom; there are moments of humor and lightheartedness as well, as the guides regale you with tales of Savannah's rich and vibrant culture.

This walking tour lasts about two hours and takes you through the historic district of Savannah, covering about one and a half miles. You'll be able to explore the charming alleys and streets of the city while listening to the haunting stories from your guide. Comfortable walking shoes are recommended for this tour.

Savannah is known as one of the most haunted cities in America, with a long history of tragedies and dramatic events. With this ghost tour, you'll learn all about the unique and sometimes terrifying experiences that have taken place over the years. This is a perfect activity for those interested in history and the paranormal, and it's also great for families looking for a unique adventure.

The guides of the tour are knowledgeable, friendly, and always willing to answer any questions you may have. They know the historic district of Savannah inside and out, and they're always happy to share their knowledge with their guests.

In conclusion, if you're looking for an unforgettable evening that combines history and ghost stories, then you should definitely check out America's Most Haunted City Ghost Tour in Savannah. This eerie and spine-chilling adventure is sure to stay with you long after you've completed it. So put on your walking shoes and prepare yourself for an unforgettable experience that you won't forget anytime soon.
Book Now!