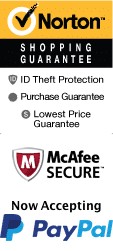 A Self-Guided Audio Tour Through the Heart of Savannah's Historical District
Wright Square Savannah, Georgia 31401
1-800-987-9852
Chat Now
A Self-Guided Audio Tour Through the Heart of Savannah's Historical District Photos (3)
Step back in time and discover the historic city of Savannah with a unique and exciting experience: A Self-Guided Savannah Historic District Walking Tour. Savannah's historic district is a treasure trove of museums, public buildings, and beautiful squares. Allow this tour to take you on an adventure through the past and explore Savannah's rich history and culture. The tour is ideal for both locals and visitors, and it starts and ends at a location that is most convenient for you.

The walking tour typically takes around two hours to complete, but you can take as much time as you like to explore all that Savannah has to offer. You will receive a map and detailed instructions to guide you through the oak-lined streets, squares, and landmarks that make Savannah one of the most charming cities in the United States.

The tour begins at the famous Forsyth Park and proceeds through the historic district, where you will see magnificent architecture, beautiful churches, and awe-inspiring monuments. As you explore the district, you will learn about the city's rich cultural heritage and the events that shaped the city's history.

Stop at the iconic Davenport House on Columbia Square, one of the finest examples of Georgian-style architecture in Savannah, and hear the story of the house and the Davenport family who built it. Step inside the Telfair Academy Museum and marvel at the impressive collection of 19th-century American paintings and decorative arts. Get a glimpse of the fateful night of the Great Fire of 1820 and explore the history of Savannah's firefighting at the Savannah Fire Museum.

Savannah's historic district features some of the most beautiful greens in the world. Discover the hidden green spaces and enchanting squares that have made Savannah famous, including the historic Chippewa Square, where you can pose for a photo with the famous "Life was like a box of chocolates" bench from Forrest Gump.

In conclusion, A Self-Guided Savannah Historic District Walking Tour is the perfect way to explore Savannah's rich history at your own pace. Whether you are a history buff or simply a curious traveler, this tour will take you on an adventure through Savannah's past and present. So, take a stroll through the charming streets of Savannah and discover the hidden gems of this beautiful city. Don't forget to pack comfortable walking shoes and a hat to protect you from the sun. Book your adventure now and embark on a journey through Savannah's fascinating past!
Book Now!