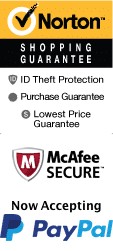 A Self-Guided Audio Tour in Savannah: Johnson Square to Independent Presbyterian
Johnson Square Savannah, Georgia 31401
1-800-987-9852
Chat Now
A Self-Guided Audio Tour in Savannah: Johnson Square to Independent Presbyterian Photos (1)
Are you looking for an immersive and interactive activity to explore Savannah, Georgia? Look no further than the Self-Guided Savannah Scavenger Hunt! This exciting hunt highlights the rich history and culture of the city through fun challenges and clues, ensuring a memorable experience for all.

The Self-Guided Savannah Scavenger Hunt is a walking tour, and typically takes around two hours to complete. You'll explore the charming neighborhoods, landmarks, and hidden gems of the city, learning about its historical significance along the way. The hunt will require some walking, so make sure to wear comfortable shoes and bring a water bottle to stay hydrated.

Some of the highlights of the hunt include visiting the famous Forsyth Park, admiring the architecture of the homes in the Victorian District, and learning about the history of the city's famous squares. You'll also get to see the iconic Mercer Williams House, made famous by the book and movie "Midnight in the Garden of Good and Evil."

Savannah is a city known for its ghosts and haunted history, and the Self-Guided Savannah Scavenger Hunt does not disappoint in this regard. You'll have the opportunity to visit haunted landmarks, including the Sorrel-Weed House and the Hamilton Turner Inn, and learn about the creepy tales associated with them.

To participate in the hunt, simply purchase the scavenger hunt ticket online and download the mobile app. The app will guide you through the hunt, providing clues, challenges, and interesting trivia about each location you visit. You can complete the hunt at your own pace and on your own schedule, making it a great activity for families, groups of friends, or solo adventurers.

In summary, the Self-Guided Savannah Scavenger Hunt is a fun and exciting activity that allows you to explore the history and culture of this charming Southern city in a unique and interactive way. Whether you're a local or a visitor, this hunt is sure to keep you entertained and engaged throughout the entirety of the two-hour experience. So what are you waiting for? Download the app and start your adventure today!
Book Now!