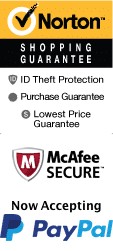 60 Minutes Bicycle Ghost Tour in Savannah
502 E Broughton St Savannah, Georgia 31401
1-800-987-9852
Chat Now
Get ready to pedal your way through the eerie streets of Savannah, Georgia on the 60 Minute Bicycle Ghost Tour! This thrilling activity takes you on a unique adventure through the city's haunted past aboard a comfortable hybrid bike. Starting at Savannah's only cycling bar, this tour is perfect for those who want to explore the city while also experiencing Savannah's famous ghost stories.
During the 60 Minute Bicycle Ghost Tour, guests will cycle through the historic and spooky neighborhoods of Savannah, including the famous Colonial Park Cemetery, where many residents have reported sightings of ghosts. With a knowledgeable guide leading the way, guests will explore parts of the city that are not easily accessible on foot, all while hearing spine-tingling tales of Savannah's haunted past.
The tour will cover approximately 4 miles of ground, making several stops for storytelling along the way. All guests will be provided with a helmet and a high-visibility vest to ensure their safety on the road. This activity is perfect for anyone looking for a fun, unique, and slightly spooky way to explore the city.
Savannah is known for its rich history and eerie past, and the 60 Minute Bicycle Ghost Tour is the perfect way to delve into some of the city's darkest secrets. With a history stretching back hundreds of years, Savannah has plenty of stories to tell, and this tour offers a unique perspective on the city's haunted past.
If you're looking for a one-of-a-kind way to experience the spooky side of Savannah, look no further than the 60 Minute Bicycle Ghost Tour. This thrilling activity is the perfect blend of adventure and history, and will leave you with memories to last a lifetime. Don't miss out on this unforgettable experience!
Book Now!