Sarasota Inshore Fishing Charter
Description
The Sarasota inshore fishing charter is a boat that takes you out on the water, guides you to the fishing holes, and lets you know how to fish most successfully. Someone who plans to use the inshore fishing charter might rent all their equipment from the charter company, and everyone in the family will enjoy a spot of fishing. This is a great skill to learn with the kids, or it might be something you prefer to do by yourself.
The inshore fishing charter sends you out with a pilot who knows the shore very well, and they go right to the fishing holes that will be best for you to relax and fish on. They get you strapped into the chair, and they provide you with any tips that you might need. Even the kids get to fish while they learn what it is like to catch deep sea fish.
The fishing charter stays out for a few hours while you are fishing, and you get to relax or chat with the captain. The captain might even fish with you or move the boat around so that you have the best chance of catching something.
The tickets and map of the area are available online where you get group discounts if you bring your family. You should plan ahead for the tour so that you have the family ready to hang out with you and fish.
It is very simple for you to have a nice time on the fishing charter, and you learn a lot about the shore as you rest with the family and a reel in the water.
The Captain provides fishing instructions and casting lessons which are all included for beginners and advanced techniques for the experts. Tours are suited for both first-timers, experienced anglers, elderly, youth, families and children of all ages and are handicap friendly. So everyone is sure to have a blast as you fish with ease and comfort of the calm backwater never worrying about being seasick.
Fish comfortably in our 22' boats, accommodates max of
4 people
plus the captain, and are equipped with GPS, VHF radio, live-bait tank, livewells to keep your catch.
While out on the water, the boat will have a cooler on board with ice and bottled water to keep you hydrated. There's plenty of space to bring lunch sandwiches or your additional favorite beverage. Alcohol beverages in cans are permitted. Never concern your selves of the worry of restrooms, as there are few along our path.
The trip always includes the use of rods, reels and tackle, bait, lures, and fishing licenses. Legal catch will also be cleaned and packaged for you at the end of the day.
Please note:
All charters are subject to weather. In the case of unfavorable weather you will be provided the option to reschedule or refund.

Pickup & Return:
Centennial Park Boat Ramp.

Includes:
Bottled water
Professional guide and Boat
All Fishing and Safety equipment
Private tour
Fishing Licenses

Does not include:
Gratuities (optional)
Food and drinks

Additional Information:
Confirmation will be received at time of booking
Wheelchair accessible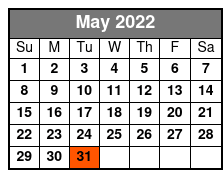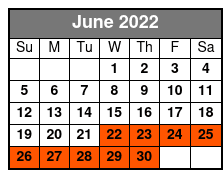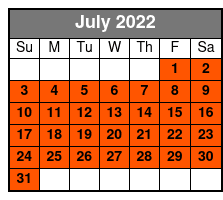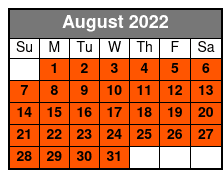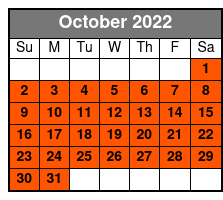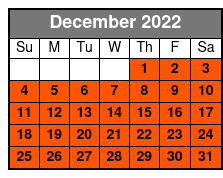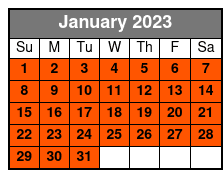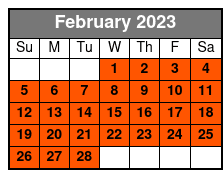 Options:
Sarasota Inshore Fishing Charter: 1 Or 2 Anglers 4 Hr Am Charter 07:00
Available 5/24/2022 until 4/30/2023 View Detailed Schedule
A inshore fishing trip for 1 or 2 anglers, 4 hrs
Sarasota Inshore Fishing Charter: 1 Or 2 Anglers 4 Hr Pm Charter 14:00
Available Now until 4/30/2023 View Detailed Schedule
up to 2 anglers, 4 hours
Sarasota Inshore Fishing Charter: 3 Anglers 4 Hr Pm Charter 14:00
Available Now until 4/30/2023 View Detailed Schedule
3 anglers, 4 hours
Sarasota Inshore Fishing Charter: 4 Anglers 4 Hr Pm Charter 14:00
Available Now until 4/30/2023 View Detailed Schedule
4 anglers, 4 hours
Sarasota Inshore Fishing Charter: 1 Or 2 Anglers 6 Hour Charter 07:00
Available 5/24/2022 until 4/30/2023 View Detailed Schedule
up to 2 anglers, 6 hours
Sarasota Inshore Fishing Charter: 1 Or 2 Anglers 8 Hour Charter 07:00
Available 5/24/2022 until 4/30/2023 View Detailed Schedule
up to 2 anglers, 8 hours
Sarasota Inshore Fishing Charter: 3 Anglers 4 Hour Am Charter 07:00
Available 5/24/2022 until 4/30/2023 View Detailed Schedule
3 anglers, 4 hours
Sarasota Inshore Fishing Charter: 3 Anglers, 6 Hour Charter 07:00
Available 5/24/2022 until 4/30/2023 View Detailed Schedule
3 anglers, 6 hours
Sarasota Inshore Fishing Charter: 3 Anglers 8 Hour Charter 07:00
Available 5/24/2022 until 4/30/2023 View Detailed Schedule
3 anglers, 8 hours
Sarasota Inshore Fishing Charter: 4 Anglers 4 Hr Am Charter 07:00
Available 5/24/2022 until 4/30/2023 View Detailed Schedule
4 anglers 4 hours
Sarasota Inshore Fishing Charter: 4 Anglers 6 Hour Charter 07:00
Available 5/24/2022 until 4/30/2023 View Detailed Schedule
4 anglers, 6 hours
Sarasota Inshore Fishing Charter: 4 Anglers 8 Hour Charter 07:00
Available 5/24/2022 until 4/30/2023 View Detailed Schedule
4 anglers, 8 hours