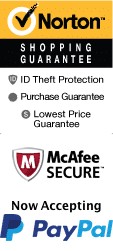 The Inn at Vanessie Santa Fe
427 W Water St Santa Fe, NM 87501
1-800-987-9852
Chat Now
Stay in the gorgeous and historic city of Santa Fe, NM and learn all about this interesting city. With a booking at the Inn at Vanessie, guests will be able to experience all of the beauty and fun of Santa Fe while enjoying a prime location and an amazing array of features and amenities suited for every vacation.
About the Rooms
The Inn at Vanessie offers a variety of room options. The quaint, yet stylish rooms are divided into 3 separate buildings. All have free Wi-Fi and flat-screen TVs. The décor includes Native American crafts and antique gas stoves. Some suites feature private decks and whirlpool tubs, while others feature a wood-burning fireplace. All 21 guestrooms offer iPod docking stations, refrigerators, and wireless Internet access. Guests will also enjoy the designer toiletries in each room.
About the Hotel
This amazing hotel has everything you need for a memorable getaway. Breakfast is served in a sunroom each morning.Guests can dine in the renowned restaurant or at the piano bar and enjoy nightly entertainment. While staying at the Inn at Vanessie, you can enjoy the onsite restaurant, spa, and fitness center. In addition to fine dining, the Inn at Vauxhall offers a free continental breakfast each morning. All of the hotel rooms and suites have been thoughtfully designed for comfort and convenience. Because the hotel's Adobe-style architecture is just two stories tall, there are no elevators. Each room has its distinct concept, with warm, attractive wood and iron designer furnishings, inspiring artwork, quality linens, and exquisite embellishments. Immerse yourself in its unparalleled luxury pleasures and warm warmth.
The Inn at Vanessie is located in downtown Santa Fe. Guests can easily walk to the Santa Fe Plaza and explore the nearby Loretto Chapel. The Inn at Vauxhall is a popular spot for weddings and other special events. The Inn at Vanessie is located a few blocks from the Plaza and just steps away from the Railyard, which is one of the city's most popular shopping districts.
Location Highlights
Located in the heart of historic Santa Fe, The Inn at Vanessie is the perfect destination for travelers looking to embrace the rich cultural heritage and natural beauty of New Mexico. Situated just steps away from the renowned Santa Fe Plaza, guests are treated to a wide array of shopping opportunities, from the convenience of nearby grocery stores and gas stations to unique boutiques and craft malls. The hotel's prime location also boasts a variety of dining options, ranging from casual cafes to upscale eateries featuring famous regional dishes like green chili stew and hominy. Visitors can explore the nearby Santa Fe National Forest, hike the Sangre de Cristo Mountains or take a leisurely stroll through the colorful gardens of the Santa Fe Botanical Garden. With so much to see and do, The Inn at Vanessie is the perfect place for travelers to experience the rich cultural history and natural beauty of Santa Fe.
.
Book Now!