Taos Box Wild Whitewater Rafting in Santa Fe, New Mexico 2019 Schedule


Tour is 7.5 hours.

Guides, gear, instruction, and lunch is included in price.

Both Cameras and Video Cameras are Permitted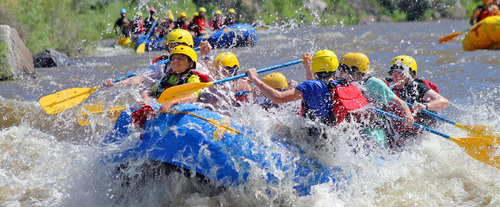 The intimidating whitewater rapids of Santa Fe's Taos Box will make even an experienced rafter's pulse race. If the thrilling waters themselves don't, the scenery will. Be prepared to watch bald eagles hunt their prey over New Mexico wilderness barely touched since Native Americans first settled here thousands of years ago. A 17-mile stretch of rapids with names like Ski Jump, Powerline Falls, and Dead Car will test your physical limits and leave you breathless. This isn't a vacation for the weak of heart.
Book Now!