Rafting the Razorblades in Santa Fe, New Mexico 2019 Schedule

Tour is 7.5 hours.

Guides, gear, instruction, and lunch are included in price.

Both Cameras and Video Cameras are Permitted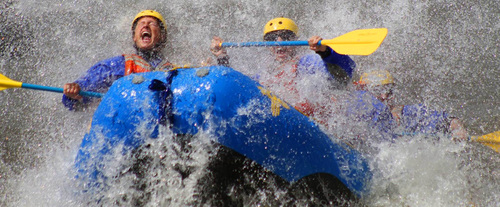 The remote Razorblades section of the Rio Grande River is an amazing journey. Your rafting adventure starts with a hike, and then an intense white water rapid ride you will never forget. At the halfway point you will enjoy lunch on the riverbank, along with time to relax and explore the splendid landscape. The last half of the journey will cause your heart to race. At the end, you will definitely want to come back.
Book Now!