Sunset Gourmet Float in Santa Fe, New Mexico

Description
Sunset Gourmet Float in Santa Fe, New Mexico Photos (10)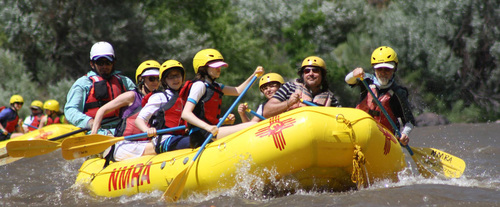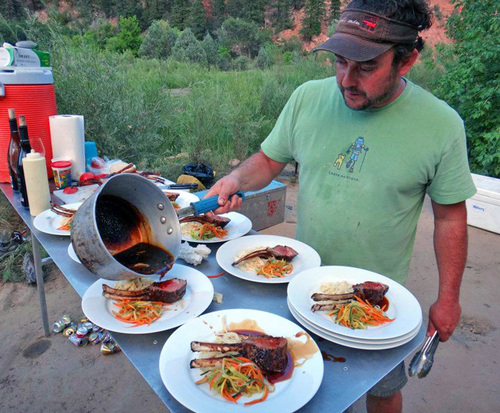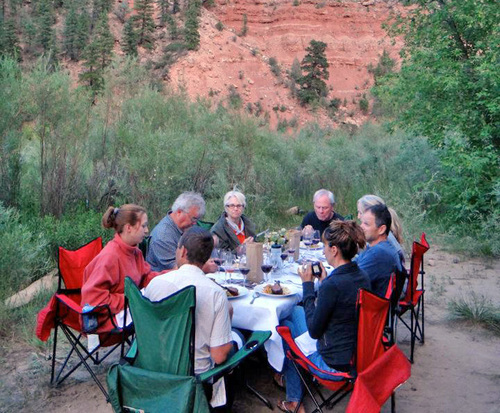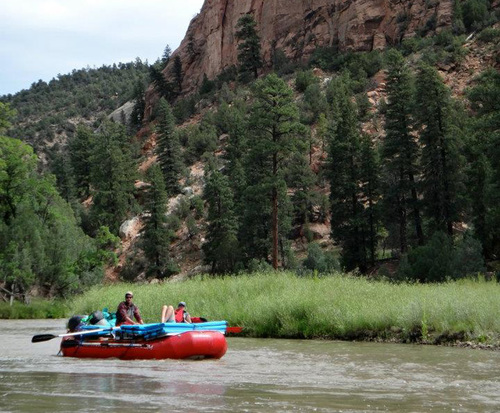 Scenic views and gourmet meals are in store for guests who visit the Sunset Gourmet Float in Santa Fe, New Mexico. This amazing attraction gives guests an opportunity to see amazing views while floating lazily down the river, then enjoying a gourmet dinner at sunset on the riverbank.
This event is ideal for guests of all ages. The excursion begins in the afternoon where the tour guides get guests set up with all the equipment needed for a wonderful trip down the river. A short safety orientation is standard with any trip and then guests are off for a leisurely two hour float down the Rio Grande. Enjoy beautiful and peaceful views of the amazing canyon carved out by the river. Wildlife that calls the area home is always visible and includes deer, otter and beaver as well as many magnificent birds of prey. Guests are given an opportunity to swim at Orilla Verde, or simply relax on the riverbank and enjoy the fantastic views. Guests have to option to paddle the boat along with the instructor or simple lean back and relax as the river takes them on a magical journey. Around four miles down river, guests will begin to notice amazing smells wafting from the nearby banks. Professional cooks will have appetizers, drinks, a full dinner and a delightful dessert waiting for every guest to enjoy by the flowing river as the sun slowly paints the sky a mired of colors as it sets.
This attractions offers guests a unique way to experience the serene beauty of the Rio Grande. Head to Santa Fe, New Mexico and make wonderful memories on a Sunset Gourmet Float.
MOST POPULAR THINGS TO DO
IN NEW MEXICO