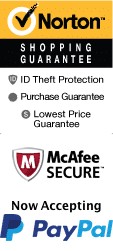 Small-Group E-Bike Adventure Tour Through Hidden Santa Fe
211 Old Santa Fe Trail Santa Fe, New Mexico 87501
1-800-987-9852
Chat Now
Experience an incredible adventure in the Santa Fe area with tickets on this Small-Group E-Bike Tour through Hidden Santa Fe. This awesome activity is great for those who want to experience some great sightseeing and outdoor recreation. Do not miss out on the best parts of Santa Fe with this activity!
About the Tour

Whether you are a longtime biker or just want to try something new, this small-group e-bike tour offers an awesome adventure in Santa Fe. Once you book it, you will be able to meet your guide and set out on a journey through the hottest landmarks and sightseeing options in the city. This tour takes guests to see some of the lesser-known parts of Santa Fe for a more unique experience than you would get anywhere else. All of the fun takes place on a state-of-the-art electric bike that will have you zooming along on a leisurely trip. Because the bikes are electric, it opens the activity up to anyone, regardless of biking ability. Perfect for all types of people, the tour is sure to be a blast. Along the way, you will be able to see places like:
Cross of the Martyrs

: This monument stands atop of Paseo de la Loma Hill and is dedicated to the priests and Spanish colonists that perished during the bloody Pueblo Revolt. Learn about its history while admiring the architecture of the 25-foot-tall cross.
Randall Davey Audubon Center

: This center is a unique place, offering a history that dates back to the 1700s. Explore the Spanish colony days of Santa Fe while learning about the city.
Santa Fe River Park

: As part of the tributary of the Rio Grande, this river is absolutely gorgeous. It is brimming with wildlife and sightseeing opportunities.
Santa Fe Railyard

: The Santa Fe Railyard gives insight into an amazing history and plenty of artistic wonder. The district takes up 50 acres and has a unique urban vibe.
Frenchy's Field Park

: Admire an amazing labyrinth that was constructed in 2001. This area is a unique artistic effort that is certain to be a delight to see.
With a variety of amazing places to see and explore in Santa Fe, a trip here is certain to be an amazing time. If you want to take your vacation to the next level, be sure to book the Small-Group E-Bike Adventure Tour through Hidden Santa Fe. This tour gives the best insight into the city while offering up some of the more hidden gems of Santa Fe.
Frequently Asked Questions for Small-Group E-Bike Adventure Tour Through Hidden Santa Fe:
Approximately how long could a customer plan to spend at Small-Group E-Bike Adventure Tour Through Hidden Santa Fe?

It lasts approximately 3.5 hours.

What methods of transportation does the Small-Group E-Bike Adventure Tour Through Hidden Santa Fe use?

E-bike.

Is photography / video recording allowed on the Small-Group E-Bike Adventure Tour Through Hidden Santa Fe?

Yes.

Where does the tour meet?

211 Old Santa Fe Trail, Santa Fe, NM 87501, USA
Book Now!