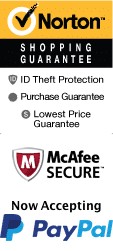 Santa Fe Historic Downtown Smart Phone Audio App Self Guided Gps Walking Tour
Santa Fe Historic Downtown Smart Phone Audio App Self Guided Gps Walking Tour Photos (2)
If you're looking for a fun way to explore the historic district of Santa Fe on your own schedule, the Santa Fe Historic Downtown Self-Guided Audio Tour is just the ticket. This unique tour takes you through centuries of history and culture as you explore the winding streets of one of the oldest cities in America, using your smartphone as your guide. With highlights including the Palace of the Governors, the Loretto Chapel, and the Cathedral Basilica of St. Francis of Assisi, this tour is the perfect way to experience the beauty and charm of Santa Fe on your own terms.
As you make your way through the historic streets, your audio guide will provide fascinating insights into the many sights you'll see along the way. From the Spanish colonial architecture to the art galleries and museums that dot the district, you'll gain a deep appreciation for the rich cultural heritage of Santa Fe. The tour is self-paced, so you can take as much time as you like to explore each site and fully appreciate all it has to offer.
With a total length of 1.5 miles, the tour takes an average of 90 minutes to complete and covers many of the city's top attractions. You'll see the Santa Fe Plaza, the Oldest House, and the San Miguel Mission, among many other historic sites, as you wind your way through the narrow streets of this charming city. The tour is accessible to everyone, regardless of fitness level, so you can rest assured that you'll be able to enjoy all that Santa Fe has to offer.
For history buffs, the Santa Fe Historic Downtown Self-Guided Audio Tour is a must-see attraction. With so many historical sites and cultural landmarks to see, you'll gain a deep understanding of the city's rich past and the impact it has had on the world around it. Whether you're a first-time visitor to Santa Fe or a seasoned traveler, this tour is an unforgettable experience that will leave you feeling inspired and enlightened.
In conclusion, the Santa Fe Historic Downtown Self-Guided Audio Tour is a fantastic way to explore this beautiful and historic city at your own pace. With its many sites of interest and fascinating history, this tour is sure to be an unforgettable experience for anyone who loves culture, history, and adventure. So don't miss out on this opportunity to see Santa Fe in a whole new light – book your tour today!
Book Now!