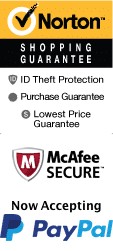 Rio Grande Racecourse: 3-Hour Whitewater Rafting Trip
Welcome to the Rio Grande Racecourse, one of the most thrilling rafting experiences you can have in Santa Fe, NM. This fantastic attraction offers a range of water sports, including white-water rafting and kayaking, in one of the most beautiful natural settings in the country. Located in the heart of a national forest, visitors can expect to see stunning scenery, wildlife, and challenging rapids that will have you eager to come back for more.
About the Tour

The Rio Grande Racecourse offers visitors the opportunity to spend a few hours on the water, experiencing the beauty and excitement of the river. You'll receive expert instruction from the guides before being let loose on the rapids, where you'll need to use all your agile skills to navigate the turbulence. The course is suitable for all levels of experience, so whether you're a seasoned pro or a first-timer, you'll find the experience thrilling and challenging. Expect to get wet, but also to have a great time.
The course is located in the Rio Grande Gorge, a stunningly beautiful national forest area. Visitors can expect to see incredible canyon landscapes, old-growth Ponderosa Pine forests, and a host of wildlife, including eagles, hawks, and elk. The river itself is an integral part of the landscape, and you'll be amazed at the power and beauty of nature as you make your way down the rapids. This is the perfect opportunity to take in the beauty of New Mexico in a unique and unforgettable way.
Tours typically take around three hours, with 1.5 to 2 hours spent on the water, and the remainder on the shore. You'll be provided with all the gear you need, including safety equipment, and a guide will be with you at all times to ensure your safety and enjoyment. Guests should wear comfortable, water-resistant clothing, and be prepared for some physical exertion. Snacks and beverages are provided during the tour.
The Rio Grande Racecourse has been providing fun and excitement for decades and has become a highly-rated attraction for visitors to Santa Fe. Whether you're looking for a unique family-friendly adventure or a challenging activity for your next team-building event, the Rio Grande Racecourse is the perfect option. Book your tour today and experience the thrill and beauty of this special part of New Mexico.
In summary, the Rio Grande Racecourse is an exciting and beautiful attraction that will appeal to anyone looking for an unforgettable adventure. The tour provides expert instruction, stunning scenery, and challenging rapids that are sure to get your adrenaline pumping. This is an experience that everyone should try at least once, and we guarantee that you won't be disappointed. Book your tour today, and get ready for the ride of your life!
Frequently Asked Questions for Rio Grande Racecourse: 3-Hour Whitewater Rafting Trip:
What methods of transportation does the Rio Grande Racecourse: 3-Hour Whitewater Rafting Trip use?

Whitewater Raft.

Approximately how long does the Rio Grande Racecourse: 3-Hour Whitewater Rafting Trip last?

It lasts approximately 3 hours.

Is photography / video recording allowed on the Rio Grande Racecourse: 3-Hour Whitewater Rafting Trip?

Yes.

Where does the tour meet?

85 NM-570, Embudo, NM 87531, USA