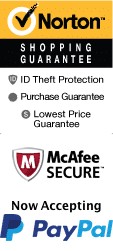 History Tour of Madrid: The Town Too High To Die Walking Audio Tour
Looking for a fun and exciting walking tour to explore the history of Madrid, New Mexico? Look no further than the History Tour of Madrid: The Town Too High To Die Walking Audio Tour! This tour will take you on a journey through the rich history of this once-booming mining town, now turned eclectic arts community, located just outside of Santa Fe. Discover the fascinating past of Madrid as you explore the streets on this self-guided audio tour.
The tour begins at the Mine Shaft Tavern, a historical landmark in Madrid that has been serving up delicious meals and refreshing drinks since the early 1940s. From there, the audio guide will take you on a leisurely walk through the town, stopping at key landmarks and points of interest. Along the way, you'll learn about the formation of the town, its mining history, and the unique characters that once called this place home.
This walking audio tour takes approximately 1 hour and covers a distance of about 1 mile. While comfortable walking shoes are recommended, the entire tour is suitable for all ages and abilities. You can also start and stop the tour at any point, making it perfect for those who prefer to take their time while exploring.
One of the highlights of the tour is the opportunity to visit the Maggie's Diner, a set from the popular TV show "Wild Hogs". You'll feel like you've stepped onto a Hollywood movie set as you explore this iconic spot. Other key landmarks on the tour include the Coal Mining Museum, Oscar Huber Memorial Ballpark, The Engine House Theatre, and the famous Mine Shaft Tavern.
Madrid is known for its vibrant arts scene, and this tour gives you a glimpse into the creativity and talent that makes this community so special. Admire the colorful murals that line the streets, and make sure to stop in some of the unique shops and galleries that showcase the work of local artists and artisans.
In summary, the History Tour of Madrid: The Town Too High To Die Walking Audio Tour offers an informative and entertaining way to explore the history and charm of this unique New Mexican town. Whether you're a history buff or simply looking for a fun way to spend an afternoon, this tour is a must-do for anyone visiting Madrid. So book your tour today and get ready to step back in time!
Book Now!