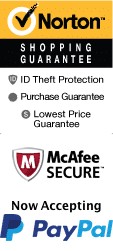 Canyon Road Quickie Walking Art Tour
513 Canyon Rd Santa Fe, New Mexico 87501
1-800-987-9852
Chat Now
Enjoy getting to know and learn about Santa Fe history, culture, and local life through this fascinating Canyon Road Quickie Walking Tour. This tour is perfect for those who love art or who want to get out and see some of the beauty within the city. Book it along with your hotel option for an unforgettable getaway in Santa Fe.
About the Tour

Canyon Road is known as the city of Santa Fe's historic art district with fine art walking tour from traditional to contemporary and a beautiful atmosphere. With the Canyon Road Quickie Walking Art Tour, you will see some of the most amazing art in the area of
Santa Fe
. During the tour, you will head to multiple galleries and shops to see some of the beautiful works of art in a new light. As you head to the galleries you will also be taken by gorgeous courtyards, museums, charming neighborhoods, and so much more. This will be the perfect walking tour for art enthusiasts to see tons of beautiful works of art and learn more about this fabulous area of Santa Fe.
You will begin your tour by meeting your professional and local tour guide who is a local art historian and museum educator. As you head to the galleries, your guide will give you facts and stories about some of the art history known to the area. With over 80 galleries, shops, boutiques, and restaurants in the area, your time on Canyon Road can be an all-day adventure; but the tour is designed to introduce you to all the highlights so you can get a full Canyon Road experience in just under a two hour time frame that way you can see the most unique and exciting galleries for the best art tour possible. As you go to each location, you will get to discuss with gallerists and local artists, as well as live discussion about some of the works of art so you can interpret and analyze the work for yourself, that way after the tour you can look at art in a more deeper sense on your own.
Enjoy the city of Santa Fe by booking this walking art tour to get a deeper insight to the beautiful creations of the local art scene. Also, enjoy tons of other attractions and make the best out of your vacation with a getaway package to Santa Fe, NM.
Frequently Asked Questions for Canyon Road Quickie Walking Art Tour:
Is there any walking involved?

Yes. Approximately 3/4 of a mile of walking is done on this tour.

Approximately how long does the Canyon Road Quickie Walking Art Tour last?

Approximately 2 hours.

For what ages is the tour appropriate?

Minimum age is 10 years old. Children must be accompanied by an adult.

What type of dress & footwear are recommended?

Wear comfortable clothes and walking shoes.

Is photography / video recording allowed on the Canyon Road Quickie Walking Art Tour?

Both photography and video cameras are permitted.
Book Now!