Winery Tours in Santa Barbara, CA
Taste some of the finest alcoholic concoctions with a winery tour to Santa Barbara, CA.

Santa Barbara Most Popular Activities
The Santa Barbara Self-Guided Presidio Wine Walk gives you the opportunity to visit the area's established tasting rooms while strolling through the city's charming historic district, with quaint boutiques filled with handmade treasures, hidden pathways, and eclectic dining options.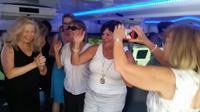 Take a private luxury bus with your friends and family and enjoy the attractions of the St. Ynez Valley for five or six hours; drinks and lunch are included in the price of the tour.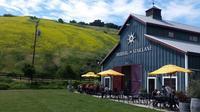 Take this private tour of Santa Ynez Valley with your friends or loved ones; you can arrange to be picked up from your hotel, and lunch is included-- vegetarian meals are optional.
Available 344 days between Jun 22, 2018 & May 31, 2019
View Schedule
Jun 22
10:00 AM
10:00 AM
10:00 AM
Jun 23
10:00 AM
10:00 AM
10:00 AM
Jun 24
10:00 AM
10:00 AM
10:00 AM
Jun 25
11:00 AM
11:00 AM
11:00 AM
Jun 26
11:00 AM
11:00 AM
11:00 AM
Jun 27
11:00 AM
11:00 AM
11:00 AM
Jun 28
11:00 AM
11:00 AM
11:00 AM
Jun 29
10:00 AM
10:00 AM
10:00 AM
>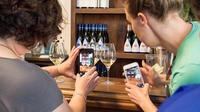 There are winery tours in which you will have a fun time with your family and friends in Santa Barbara where the California style of vacationing is where you and your sweet heart have always wanted while taking photographs along the way.
Available 22 days between Jul 7, 2018 & Dec 29, 2018
View Schedule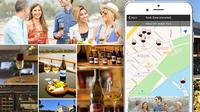 The Self-Guided Santa Barbara Funk Zone Uncorked Wine Trail is the best way to experience one of the most memorable wine trails in the Santa Barbara valley, and with an in depth tour and friendly tour guides you'll get an inside look.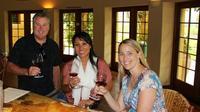 Spend your time on this tremendous wine tour with picnic lunch as you get to have a romantic day out with that special someone exploring the beauty of wine country while also enjoying a relaxing and peaceful picnic that will leave you with a big smile on your face.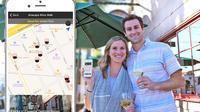 This tour is all-inclusive and you're able to customize the tour to fit your preferences; this Santa Barbara adventure is ideal for couples, since you get to spend quality time together as you explore the city.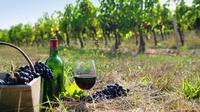 This relaxing and informative tour includes free hotel pickup and drop-off; you'll have a private tour guide to teach you more about the area while you enjoy quality beverages, and free snacks are included as well.