San Francisco, California Sightseeing Tours & Cruises – Wildlife Tours
Discover the native wildlife on a San Francisco, California Wildlife Tour!

San Francisco Wildlife Tours
San Francisco Coastal Walking Tours is a four-hour walking tour; it has a professional photographer who will take memory keepsakes for all the guests, there will be a guide from the local San Francisco, California area offering commentary throughout the trip.
Available 235 days between Jun 21, 2018 & May 31, 2019
View Schedule
Jun 21
10:30 AM
10:30 AM
10:30 AM
Jun 22
10:30 AM
10:30 AM
10:30 AM
Jun 26
10:30 AM
10:30 AM
10:30 AM
Jun 28
10:30 AM
10:30 AM
10:30 AM
>
A naturalist will take you out into Camp Arequipa where they will spend the next 5 hours teaching you the basics on how to survive in the wilderness, including how to build a shelter, find food and start a fire.
Available 98 days between Jun 23, 2018 & May 26, 2019
View Schedule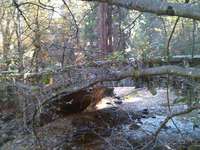 The 2 Day Yosemite National Park Tour from San Francisco is the second best selling wildlife tour in the San Francisco area, you will get to see some wildlife animals and famous sites like Yosemite Falls and the Bridalveil Fall.
Pricing and schedule are currently unavailable.