San Francisco, California Sightseeing Tours & Cruises – Walking Tours
Take to the streets of the San Francisco pathways as you freely stroll through the city, learning the historical significance of the architecture as well as other entertaining facts you weren't aware of. The walk will provide exercise and an easygoing way to see the sights.

San Francisco Walking Tours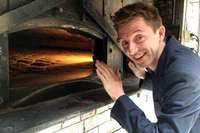 Much love to the ones that thought of this delicious tour of Little Italy they have me so happy being able to sample such fine coffee, truffles, and the freshly kneaded ready to bake breads are so amazingly yummy.
Available 317 days between Jul 19, 2018 & May 31, 2019
View Schedule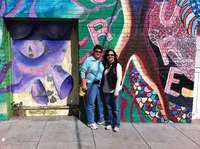 The Castro historical walking tour of San Francisco's gay and lesbian district will give me insight on the way the gay and lesbian community was built in this area this tour is certainly going to help me understand this culture more.
Available 178 days between Jul 19, 2018 & Apr 30, 2019
View Schedule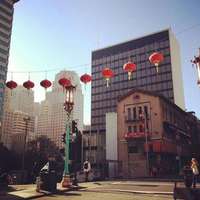 There are walking tours in which you will love to see along with your friends and family who can stop and take pictures or eat with you in Chinatown which is a popular area in San Francisco.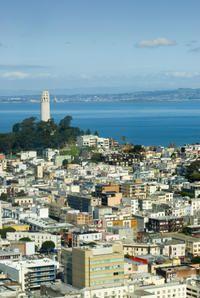 The Nob Hill Walking Tour in San Francisco with Optional Lunch is full of history, landmarks and amazing views of the Bay. You will learn about historical facts about this famous neighborhood that in the 1800s was in the raise for gold, silver and also, the Central Pacific Railroad.
Available 24 days between Jul 21, 2018 & Dec 29, 2018
View Schedule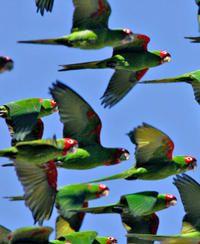 The San Francisco's Wild Parrots of Telegraph Hill Walking Tour is an excellent way to see the wild beauty and wild life that still resides in many parts of San Francisco, and seeing the natural wild parrots on Telegraph Hill is wonderful.
Available 48 days between Jul 21, 2018 & Dec 30, 2018
View Schedule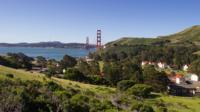 San Francisco has a lot to offer you but seeing the Golden Gate Bridge has to be at the top of your list. This four-hour walking tour not only gives you the best views of the Golden Gate Bridge but also the beautiful scenery along the Sausalito Waterfront.
Available 221 days between Jul 23, 2018 & May 31, 2019
View Schedule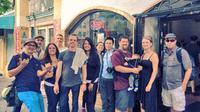 The San Francisco Food Tour: Mission Food and Drink is a wonderful tour that will take you through the memorable mission district on a once in a lifetime tour that will show you to some of the best cuisine and stops that San Francisco has.
Available 48 days between Jul 20, 2018 & Dec 29, 2018
View Schedule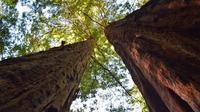 You'll enjoy this fun walking tour as you hike along the south face of mount Tamalpais as you will be able to admire the beautiful and breathtaking views of the San Francisco Bay and it's coastline.
Available 195 days between Jul 23, 2018 & Apr 30, 2019
View Schedule