Photo Tours in San Francisco, CA

A photo tour is a great way to experience some of the most beautiful parts of San Francisco. Do not miss out on the opportunity to see stunning landmarks and more.
San Francisco Photo Tours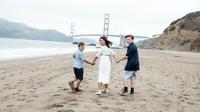 One of the best photo tours in San Francisco, is the Private Tour: Personal Travel Photographer Tour; This tour is the perfect romantic experience for couples to tour the city and see some amazing sights with an amazing, expert photographer.
Available 130 days between Sep 21, 2018 & Apr 30, 2019
View Schedule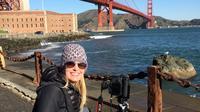 For this four-hour tour, you'll travel through San Francisco by bike to see some of the city's most beautiful sites, including Fisherman's Wharf and the Golden Gate Bridge, to take breathtaking photos that will make your trip especially memorable.
Available 103 days between Sep 20, 2018 & Dec 31, 2018
View Schedule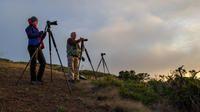 Through Sunset photo tours learn about acclaimed landmarks from a knowledgeable staff that will not only answer questions about the city but also focus on providing great opportunities, tips and tricks to capturing the perfect picture.
Available 102 days between Sep 21, 2018 & Dec 31, 2018
View Schedule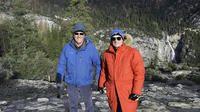 Take advantage of this exclusive photo you're where you are able to capture Yosemite beauty, everything that you need to know is included prepare to feel like a professional photographer for a whole hour in San Francisco, California.
Available 135 days between Jan 1, 2019 & May 15, 2019
View Schedule
If you are looking to do are in the San Francisco area then this will be a special adventure for you as you will get to create many different pieces of art and you will get to see one of the most beautiful backdrops you have ever experience.
Pricing and schedule are currently unavailable.