Minivan Tours in San Francisco, CA

A minivan tour in San Francisco offers plenty of fun and opportunity to see the city. Do not miss out.
San Francisco Minivan Tours
The minivan tours are ideal for those who like to travel in groups with your family and friends while you sit around and have fun and learn about San Francisco plus take pictures for your Instagram.
Available 251 days between Sep 23, 2018 & May 31, 2019
View Schedule
Anyone who has been to San Francisco knows that the city is very beautiful at night with the city lights on, and now tourist get a chance to take an evening tour in a mini van with a tour guide and see all the beautiful lights including those on the Golden Gate Bridge.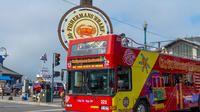 See the beautiful sites of San Francisco illuminated at night on this 90-minute tour that gives you great insight about the history and attractions in the city, especially if it's your first time visiting.

Climb aboard a classic VW Van for an incredible minivan tour of San Francisco including locations like Alcatraz and the Golden Gate Bridge with the Classic VW Van Tour of San Francisco.
Pricing and schedule are currently unavailable.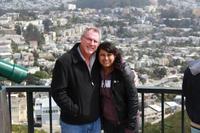 To see San Francisco in a day can seem overwhelming but taking a guided tour is a great way to see the city and get a grasp of all of the wonderful sights that make the city a tourist attraction.
Pricing and schedule are currently unavailable.

The San Francisco in One Day: Alcatraz, City Tour, Golden Gate Bridge and Bay Cruise is a stellar way to see the intriguing beauty and history of the famous Alcatraz island where many of the most dangerous men in the world resided.
Pricing and schedule are currently unavailable.