San Francisco, California Activities – Culinary Tours

Enjoy the chance to experience the local cuisine on a culinary tour.
San Francisco Culinary Tours
You can explore the local street and a great walking tour for three hours. There will be a fully well-trained tour guide. You can have free snacks and learn about the Latin Community. The visitors will enjoy the seasonal cocktail and delicious cheese with a great cup of beer. Later on, you can go to the ice cream shop.
San Francisco Food Tour: Ferry Building and Ferry Plaza Farmers Market have a 2-hour duration, there will be a local guide offering commentary throughout the event, it is an all-inclusive tour, it is the perfect introduction for a first-time visitor to the San Francisco, California area.
Available 35 days between Sep 25, 2018 & Apr 30, 2019
View Schedule
Like the Chinatown before it Japantown is also home to a wide amount of interesting culture and more, making it a stellar destination for food and different ethnic activities, and making the San Francisco Food Tour: A Taste of Japantown a great trip.
Available 28 days between Oct 5, 2018 & Jul 27, 2019
View Schedule
This culinary tour through the Mission District of San Francisco let' you try a variety of cuisines on this walking tour. You will sample tacos, sweet and savory pot pies, try Vietnamese coffee, cupcakes, Italian meats, and specialty ice cream during this three hour tour with a guide.
Available 12 days between Oct 4, 2018 & Dec 27, 2018
View Schedule
I had a food delight as I walked downtown in Berkeley. I tasted a little bit of everything because that was the magic of the tour, to taste the delicacies of the area and I am glad I did.
Available 43 days between Sep 29, 2018 & Apr 27, 2019
View Schedule
On this North Beach culinary tour, you will taste delicious food as you walk through Little Italy. You will taste wood fired pizza, Bolivian beef, cheese, cannoli's, attend a wine and cheese pairing at a trendy bar, and learn about the history of the red light district and prohibition.
Available 14 days between Sep 29, 2018 & Dec 29, 2018
View Schedule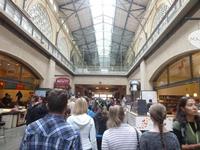 This culinary tour starts at the Ferry Building in San Francisco where you will try amazing foods. There you will find cheese, wine, ice cream, fresh bread, chocolates, coffee, sandwiches, burgers, meat, and more. After you will go to Pier 33 for your ride to Alcatraz, with an audio tour where you can explore the island before returning.
Pricing and schedule are currently unavailable.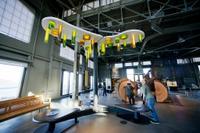 When you think of Culinary Tours, did you know there is a Thursday evening gathering at the San Fransisco Exploratorium, which brings a whole new meaning to the phrase, Happy Hour, offering cocktails, while exploring all of the galleries and interactive exhibits!
Available 35 days between Sep 27, 2018 & May 30, 2019
View Schedule