San Francisco, California Sightseeing Tours & Cruises – City Tours

While visiting San Francisco, take the time to know the city with these interesting, comprehensive guided tours. These tours take you to the most memorable spots in town and make your next tour complete.
The San Francisco Deluxe City Tour, Muir Woods and Sausalito Day Trip will take you to two of the adjacent bay cities that make visiting San Francisco a memorable experience, whether this is a honeymoon or a new travel adventure.
Available 284 days between Sep 21, 2018 & Jul 31, 2019
View Schedule
Now there is a whole lot to see in San Francisco and taking the deluxe half day tour will help tourist see a lot of them and the tour takes 3 and a half hours as the trained tour guide takes his group to some of the best landmarks in the city.
Available 191 days between Sep 21, 2018 & Mar 31, 2019
View Schedule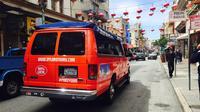 The The One Day in San Francisco Tour with Alcatraz is a stellar way to see the entire city and the historic island of Alcatraz up close and person on this one of a kind tour that will give guests an in depth look at the famous city.
Available 7 days between Sep 21, 2018 & Sep 29, 2018
View Schedule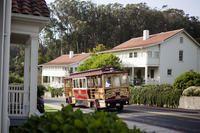 There is a chance for you to see what San Francisco is like with your children as well as your spouse who will listen to the tour guide as you take pictures and post them to Instagram that will help you remember the city tours.
Available 131 days between Sep 20, 2018 & Jul 31, 2019
View Schedule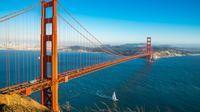 This tour is one of the best tours in San Francisco because a tour guide will take his tour party on a trip to Muir Woods and while they are on the way there they will be led on a great tour of many different sights by a guide on their private coach.
Available 103 days between Sep 20, 2018 & Dec 31, 2018
View Schedule

5-Hour Premium San Francisco City Tour is a 5-hour event, there will be a separate driver and guide, the guide will be a professional, and he or she will be from the local area of San Francisco, California guests will get to see the sights from the water as they travel by boat.
Available 134 days between Sep 20, 2018 & Jul 31, 2019
View Schedule
First time visitors to San Francisco will love taking the city loop electric bicycle tour where they will hit many different landmarks including the famous Painted Ladies, and they will be led by a tour guide who knows the city extremely well.
Available 88 days between Sep 20, 2018 & Jan 1, 2019
View Schedule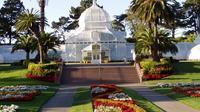 The San Francisco Grand City is a three hour and thirty-minute city tour. You will have a well trained and professional tour guide. There is are multiple departure time between 9:00 am and 2:00 pm. You will see a great view of the city. The visitor will travel in a bus or a coach. This would make the memories a great experience.
Available 191 days between Sep 20, 2018 & Mar 31, 2019
View Schedule