Brewery Tours in San Francisco, CA
A brewery tour in San Francisco, CA gives guests the opportunity to try some of the most delicious local brews and more. Do not miss out!

San Francisco Brewery Tours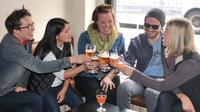 The Alcatraz and Walking Craft Beer Combo Tour will take you to tour the notorious prison and then from there you will drink some great craft beers on this full featured tour that is like no other you'll take in the big city.
Available 285 days between Jun 25, 2018 & May 31, 2019
View Schedule
The San Francisco Craft Beer, Bites, and Brewery Tour is a great way to experience the brews and foods of the San Francisco area and take a look at one of the local breweries.
Available 112 days between Jun 26, 2018 & Dec 29, 2018
View Schedule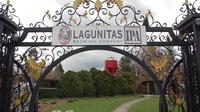 You will get to travel in a private vehicle with a personal chauffeur and visit the top wineries in Napa and Sonoma, as well as wine tastings and a bottle of wine as a gift once your tour is complete.
Available 192 days between Jun 23, 2018 & Dec 31, 2018
View Schedule