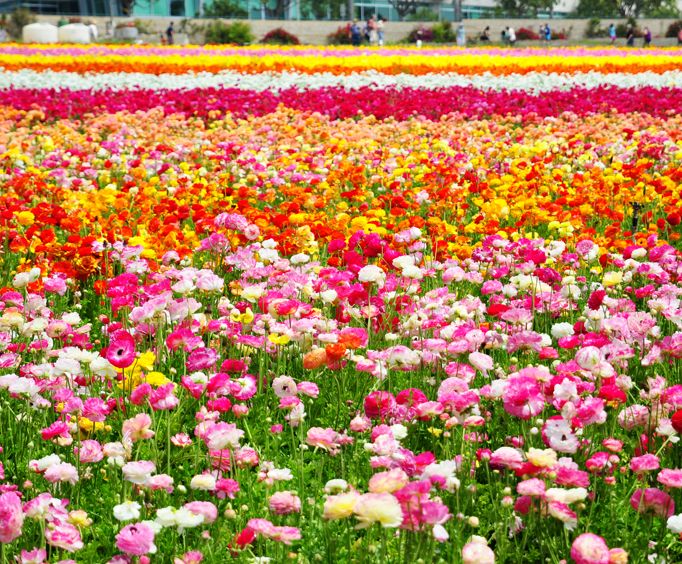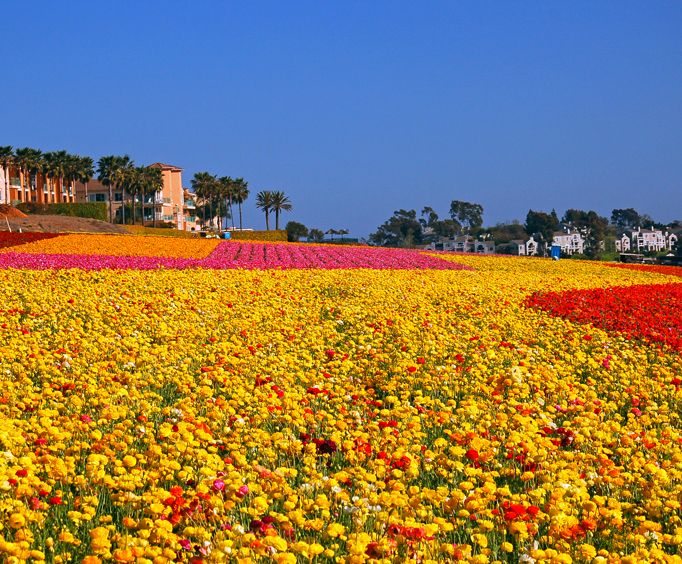 The Flower Fields of Carlsbad California near San Diego, CA
5704 Paseo del Norte Carlsbad, CA 92008
The beauty of the Flower Fields of Carlsbad California has to be seen. It's not something that can be described. Carlsbad is near stunning San Diego, CA. If you are in the area between between March 1 and May 10, plan to see the stunning display.
Fifty acres of the Runculous flower blooms every spring. An array of colors blanket the land. It's a popular attraction for both visitors and tourists. Many of those who live in the area wait all year for the spring time opening of the Carlsbad Ranch. This is the one time a year that they open to the public. Walking paths make getting around the fields easy. If you can't, or don't want to walk, wagon rides are available, for a small fee.
Thanks to a cooperative effort between the landowner, grower, the city and the state, the fields will continue as they are today for many years.
The beautiful flowers are the perfect backdrop for a romantic date. The flower fields are also a perfect way for a family to get out into the fresh air. The gorgeous fields are something that you'll never forget. If you get the chance to see them, jump at the chance. If you would like to mimic the fields, on a smaller scale, bulbs are available for sale. There is also a small percentage of flowers that are sold as cut flowers.
Events at Flower Fields of Carlsbad California