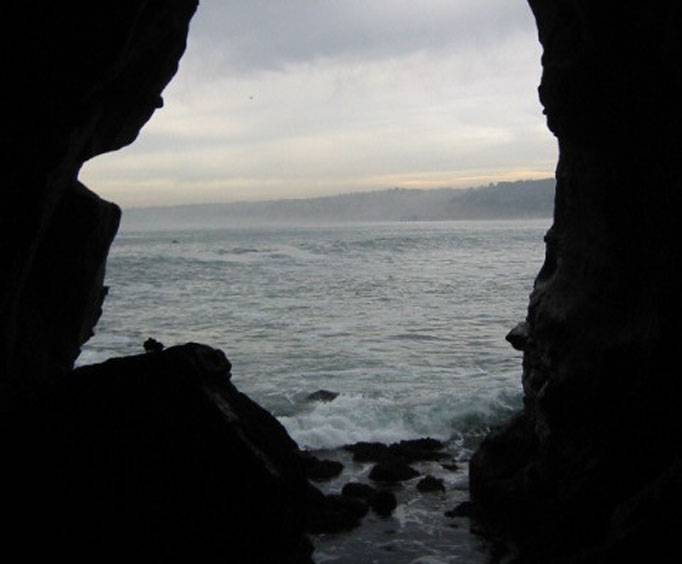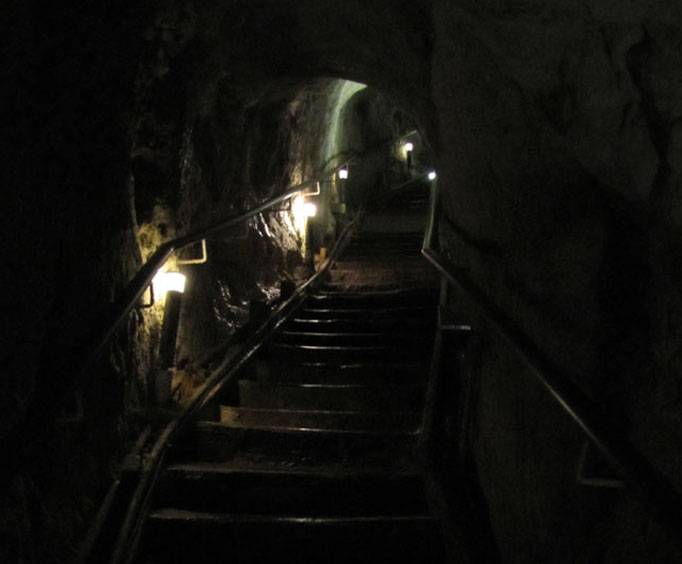 Sunny Jim Cave near San Diego, CA
1325 Coast Blvd. La Jolla, CA 92037
The Sunny Jim Cave is a part of the Point Loma sandstone Formation which has existed for over 65 million years. The cave itself is much more recent, gaining notoriety during the 1930's as a prime location for whiskey smuggling. The Sunny Jim is peculiar in that it is a sea cave system which is completely accessible via a land entrance way consisting of a long, tangled stairway that was meticulously crafted over the course of several years. The cave system itself was named by Frank Baum, author of the beloved classic, The Wizard of Oz, due to the end cave opening's close appearance to a character named Sunny Jim (who looked like a cross between the Moneybags the Monopoly Guy and Uncle Sam), who was the mascot for the 1920's wheat cereal brand British Force.
Sunny Jim Cave has long been a site of interest primarily due to it's ambiance and quaint beauty. The cave walls are gorgeous due to a multifaceted coloring from a combination of mineral deposits including black and yellow, from vegetable remnants, pinkish purple coloring from kelp as well as pale white from beautiful flowstone sediments. The cave system is also a extremely popular site for amateur snorkeling, as the Cave Store that owns the land which the cave occupies rents out a wide array of diving equipment for plucky adventurers.
For those interested in visiting the peculiar site, the cave system is located at 1325 Coast Blvd, La Jolla, CA. Best of all, The Cave Store allows both individuals and groups to reserve the site for special occasions so you never have to worry about being put out.