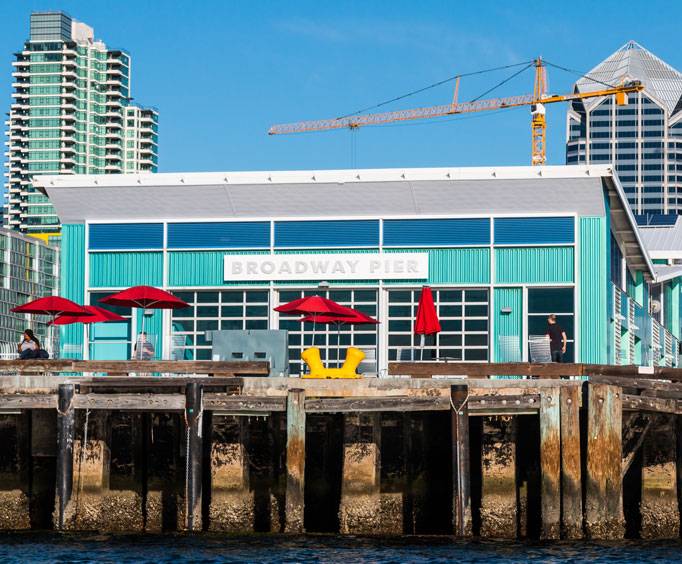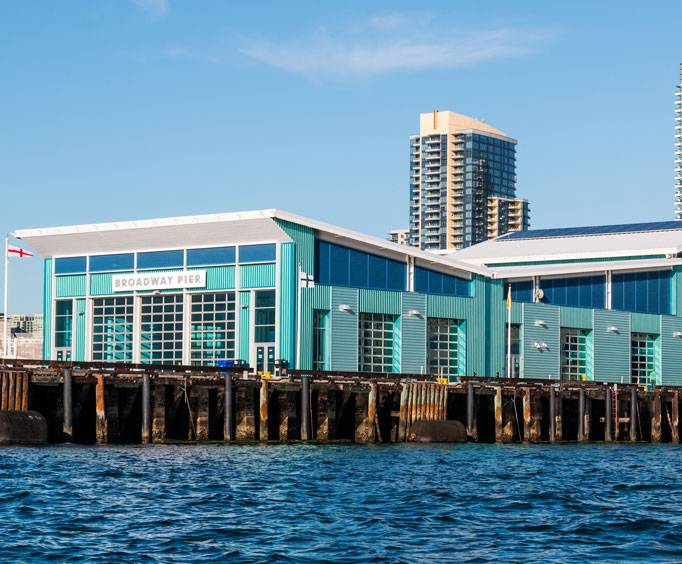 Port Pavilion on Broadway Pier in San Diego, CA
1000 N. Harbor Drive San Diego, CA 92101
The Port Pavilion Port of San Diego is a marine port that houses cruise terminals, an event venue and a public gathering place which gives you a beautiful view of the San Diego Bay.
One of the main features of the Port Pavilion is its cruise terminals. Due to the location of the port, they provide visitors with access to cruises that can take you to Mexico, Hawaii and other places in the US Pacific Coast. They offer visitors who are going on cruise options for parking and hotels. The Port Pavilion provides families with 22 public parks and 5 public piers for families to enjoy. They also have beautiful artwork around the port and offer guided tours to allow visitors to see all the artwork. Visitors can get shuttled from the Port Pavilion to other locations nearby like Shelter Bay, Imperial Beach, or Embarcadero. There is a wide selection of dining opportunities for visitors including food trucks.
The Port Pavilion has been at the port of San Diego for over 50 years. The port was created by the California State Legislature on December 18, 1962, and they manage San Diego Bay and the adjunct waterfronts. The Port Pavilion is the fourth largest port among the 11 California ports. Since its opening, the Port Pavilion has invested hundred million dollars in public improvement with the neighboring cities.
A visit to the Port Pavilion at the San Diego port would be great for any family. They provide visitors with numerous ways to enjoy their day from Art galleries to great dining to shuttles to other places. The Port Pavilion is a great terminal for those sailing away on a cruise. For cruise sailors, they offer hotels, long-term parking and other amenities to those who are traveling. The Port Pavilion offers an arrange of ways to enjoy a day at the San Diego Bay.
Events at Port Pavilion on Broadway Pier