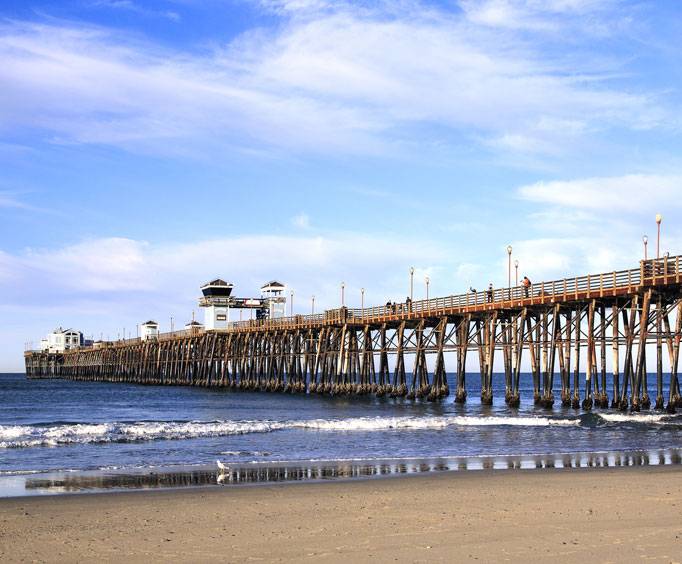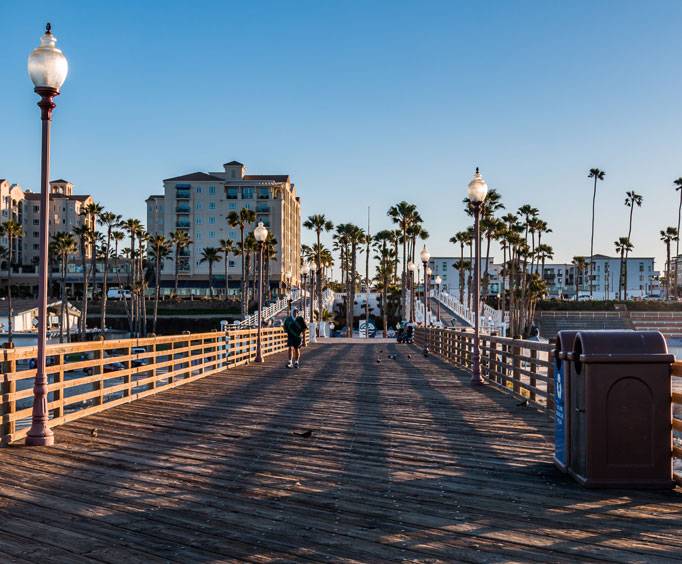 Oceanside Pier near San Diego, CA
1 Oceanside Pier Oceanside, CA 92054
The beautiful Oceanside Pier is located in San Diego. While walking on the pier, guests can get a view of the sparkling water and partake in one of the many activities that are held in the area. The entrance of the pier is located at the Amphitheater, an area where guests can view several musical acts and get something to eat or drink.
Fishing is a fun activity that many people do when they are walking on the Oceanside Pier. Guests can rent fishing rods and other equipment or take their own out on the pier. There are a few benches for people to sit on to look at the water and observe the birds, animals in the water, and the people who are in the area. Ruby's Diner is located at the entrance to the pier, offering a variety of seafood and other dishes for customers to enjoy. The long wooden pier offers many historical for those who have walked on it in the past and for those who take their families to enjoy a nice long stroll on the wooden planks. Musicians often perform at the entrance to the pier or on the pier itself. There are usually car show in the area as well as events for children.
A walk on the Oceanside Pier in San Diego is a nice way to spend an afternoon with friends or family. The pier is located in an area where guests can easily access restaurants and other attractions. Some of the animals that can be seen include dolphins and seals.