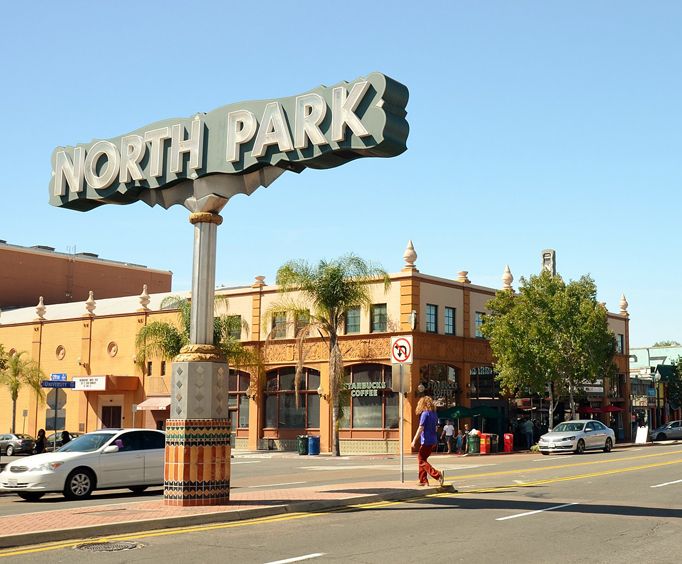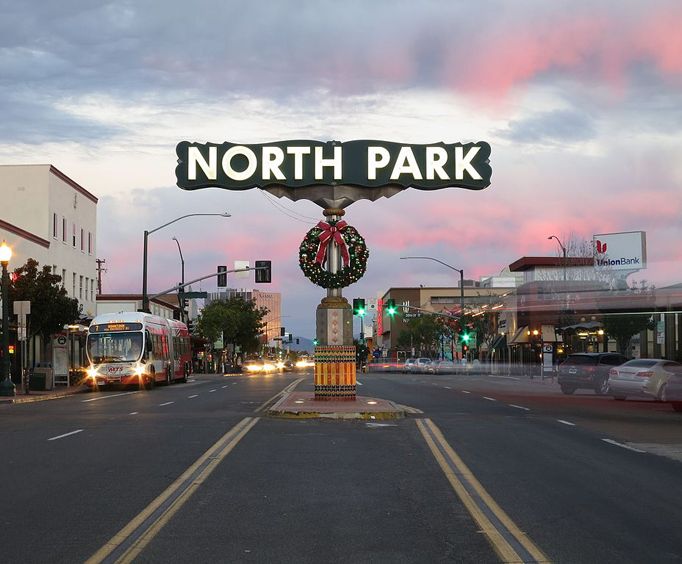 North Park Main Street in San Diego, CA
3939 Iowa Street San Diego, CA 92104
North Park Main Street is located in the famous city of San Diego, California. This area of the city is known for their art, music, food, shopping and so much more and is a wonderful place to spend a day.
Weather you are looking to eat, shop, take in some art or enjoy some music, North Park Main Street is the ideal location for you. Most people know that the arts are alive and well in San Diego, and one of the most enjoyable places to experience this is at North Park. Local talents have decorated the district with murals located between shops and businesses, even the electrical boxes in the neighborhood have been covered in unique artwork. Once a year, the area is even home to the SDCCU Festival of Arts where guests enjoy live demonstrations, meet and greet artists and take in some incredible talent. For those looking for food and drink, North Park has you covered. From craft breweries, tasting rooms, trendy cocktails, taco stands, cafes, coffeeshops and many more dining locations can be found in this eclectic neighborhood. Finally, no trip to North Park is complete without shopping at some of the fabulous boutiques and shops dotting the area. From unique handmade gifts to trendy clothing and much more, there are shops that cover every walk of life.
North Park Main Street, located in the famous city of San Diego, California, is a wonderful destination to spend a day. From art to shopping to music to drinks there is something for everyone and in every style.
Events at North Park Main Street