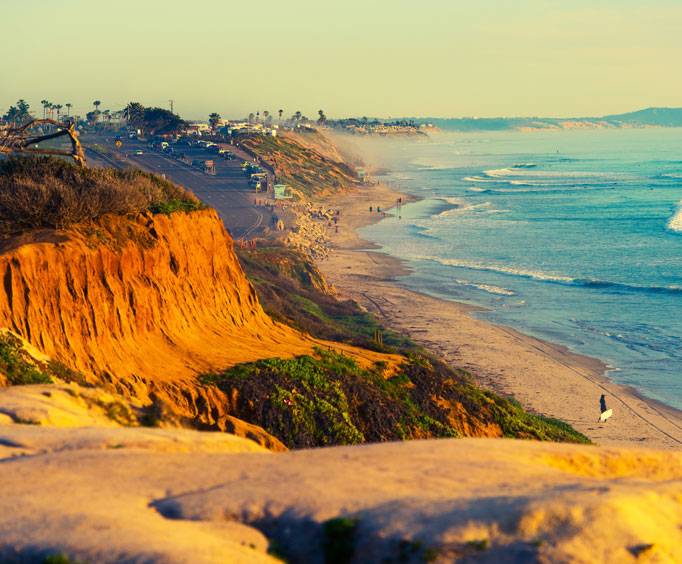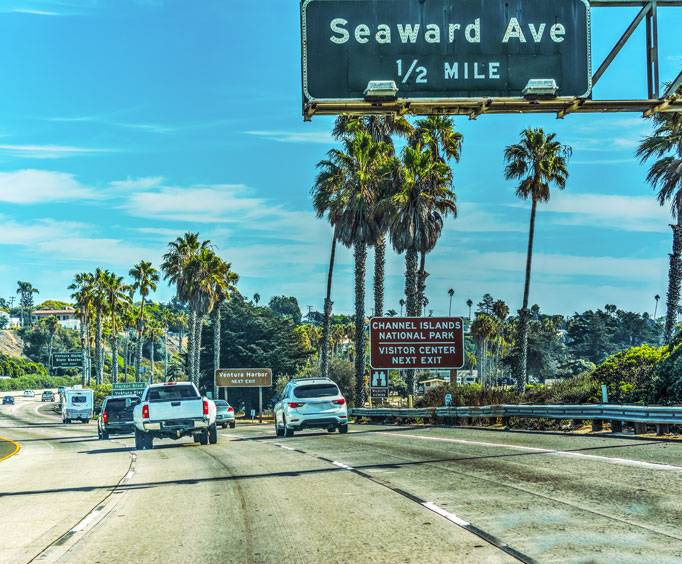 North Coast Highway 101 near San Diego, CA
N Coast Hwy 101 Encinitas, CA 92024
When you think of Sunny California you immediately think of beautiful weather, palm trees, that beach, sun and fun surfing lifestyle. Few would think about a road. This is not just any ordinary road this is the Highway 101. You have most likely seen this amazing motorway in pictures and on television but until you have actually driven on it few can understand that this is no ordinary highway.
Highway 101 hugs the beautiful Pacific Ocean running through a number of different beach communities along the way. Highway 101 is it's official name but it is also known as El Camino Real translated that means The Royal Road you know it as The Pacific Coast Highway. So many names for such an amazing road. The 101 runs right along the Pacific Ocean for almost 800 miles from San Diego all the way to Oregon now thats quite a trip. For a glorious 70 miles through San Diego the 101 guides right through quant beach towns, boutiques one can only find in a place like California as well what else surf shops.
History is woven into Highway 101's existence while maybe not done on purpose it finds it's formation as far back as the 1700's when Junipero Serra began building missions along the Coastline of California he needed a road to connect it all and thus he built the first highway in California. For almost 200 years this amazing road served as the primary north – south roadway in California.
It is well worth the driving trip to see this amazing highway for yourself as well as all of the local colorful people and shops that make this road so memorable. One cannot overlook the amazing scenes your eyes will be treated to. Start in Oceanside county thats the official beginning point of this amazing highway.
Events at North Coast Highway 101