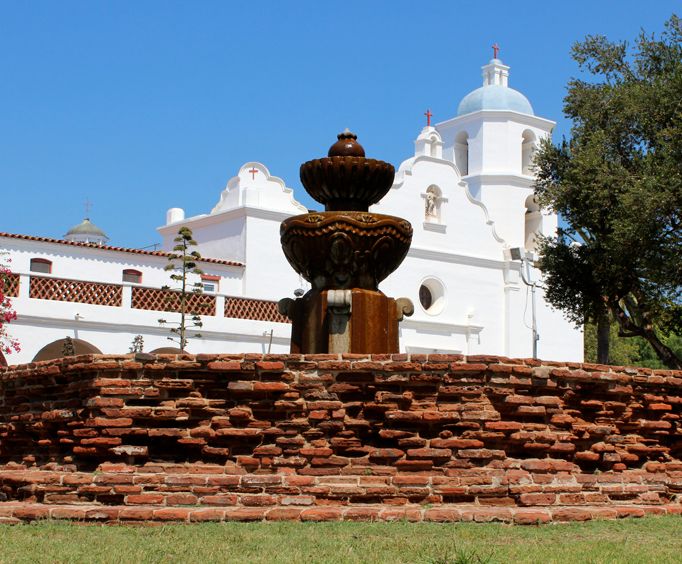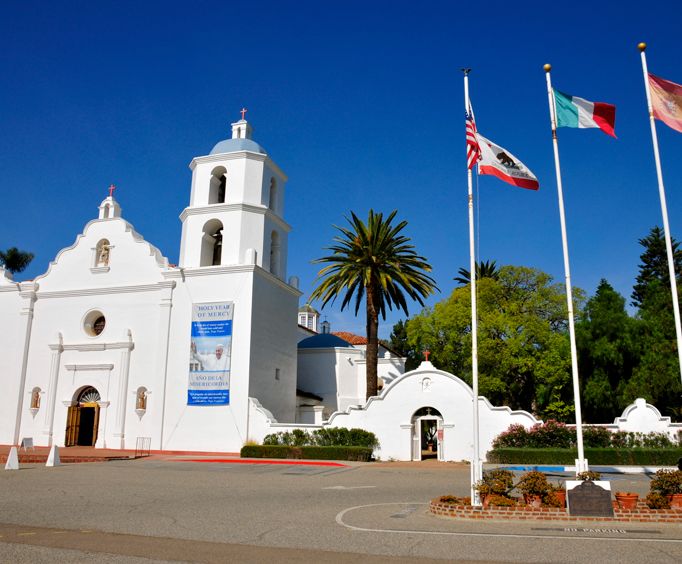 Mission San Luis Rey near San Diego, CA
4050 Mission Ave Oceanside, CA 92057
Just outside of the famous city of San Diego, California is the Oceanside area that is home to many famous locations, one of the most historic and interesting is Mission San Luis Rey. Nicknamed the "King of the Missions", this is the biggest mission found in the state of California.
You'll travel back in time as you tour the grounds and buildings that make up Mission San Luis Rey de Francia, more commonly referred to as Mission San Luis Rey. This historic location boasts incredible architecture that includes bright hand painted walls, colorful murals, a hand hammered copper baptismal built by Native Americans and many beautiful hand carved wooden doors. Founded in 1798 by Padre Fermin Lasuen, this mission was the eighteenth mission to be established in what is now the state of California. The current church that stands on the grounds was built over to centuries ago in 1815 and was the third to be built at this particular location. It is a pristine example of a Spanish mission and gives great insight into what life was like when it was built. You can take your pick of either a guided or self-guided tour where you'll view the lush garden as well as the incredible mission. Before leaving, be sure and spot off at the museum to view some incredible artifacts from the missions functioning days and at the gift shop for a souvenir.
From shopping to sight seeing, the city of San Francisco, California offers many wonderful things to see and do. This location is a great place to explore the rich cultural history that California is so famous for and see the amazing architectural achievements the Spanish mastered so well centuries ago.
Events at Mission San Luis Rey